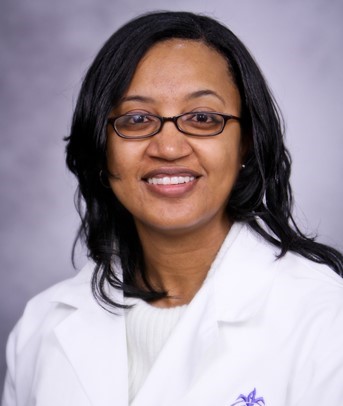 Deirdre Evans-Cosby, M.D.
Program Director
Adult Psychiatry
Dr. Cosby is an associate professor of clinical psychiatry. She earned a B.S. in zoology from North Carolina State University in Raleigh and her M.D. from Meharry Medical College. She completed her post-graduate training here at Morehouse School of Medicine. Dr. Cosby is a Diplomate of the American Board of Psychiatry and Neurology. She serves as the assistant medical director at Grady Memorial Hospital in the outpatient community mental health clinic at Park Place. This facility also serves as a training site for our psychiatry residents.
She is the course director for practice-based learning and patient safety/quality improvement. She alsodeliversnumerouslectures to residents and medical students. Dr. Cosby's committee work includes serving on the Program Evaluation Committee, the Clinical Competency Committee, Committee on Psychiatric Education, Graduation Medical Education Committee, and various ad-hoc committees. She is also a fellow of the American Psychiatric Association and member of the American Association of Director of Psychiatric Residency Training.
Psychiatry Faculty