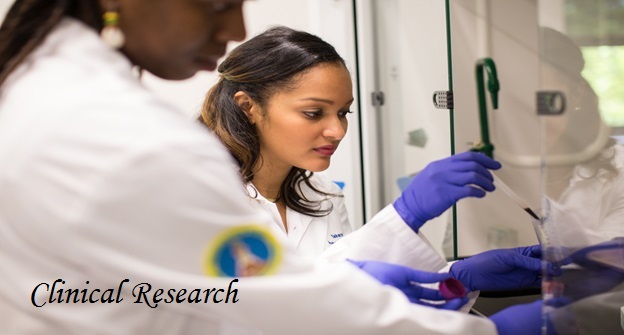 Master of Science in Clinical Research
Graduate Education in Biomedical Sciences (GEBS)
The Graduate education in Biomedical Sciences (GEBS) program offers a Doctoral degree in Biomedical Sciences, Masters in Science degrees in Biomedical Research, Biomedical Technology, Clinical Research and Medical Sciences. Learn more about our graduate education programs in Biomedical Sciences.
Master of Science in Clinical Research
Applications are evaluated based on undergraduate performance in general and performance in the sciences in particular. Performance on the Graduate Record Examination and letters of reference from former or current professors weigh heavily in judging preparedness for graduate study. Prior research experience is a factor in the selection process but is not a requirement. Interest in the Program's mission is also considered. When possible, applicants are invited for interviews. If selected for an interview, applicants are contacted for an in-person interview within two weeks of the application deadline. An alternative method of interviewing is available for international applicants.
The MSCR Admissions Committee makes the final selection and notifies accepted applicants. All applications, transcripts, test scores and letters of reference are housed in the MSM Office of Admissions. An application will not be considered until all materials (including test scores) have been received.
---
Admissions Requirements
Hold a baccalaureate degree or the equivalent from an accredited undergraduate institution.
Have a record of superior academic achievement in undergraduate studies majoring in the natural sciences (e.g., biology, chemistry, or physics).
Provide official scores from the Graduate Record Exam (GRE). The GRE General exam is required. Scores cannot be older than 5 years. Applicants are also encouraged to take one of the science subject exams in Biochemistry, Cell & Molecular Biology; Biology; or Chemistry.
Provide 3 letters of recommendation, preferably from science course professors or research supervisors. Click here for reference form.
Applicants that hold a doctorate degree are not required to have GRE scores.
All MSM faculty must have a letter for the chair of their department.
Dual Degree applicants must be currently enrolled into the PhD program.
Important Dates / Fees
Application Opens: Nov 1
Application Deadline: May 1
Application Fee: $50
Additional information about application materials and the admissions process may be obtained by calling the Office of Admissions and Student Affairs at (404) 752-1650.
---
Evaluation of Foreign Studies
Applicants who have completed coursework at, or hold a bachelor's or advanced degree from an institution of higher learning outside the United Stated must have their transcript(s) certified for equivalency to U.S. degrees or coursework by a credential evaluation service that is a member of the National Association of Credential Evaluation Services (NACES). Applicants who have completed coursework at, or hold degrees from, a postsecondary institution in Australia, Canada (except Quebec), New Zealand, or the United Kingdom will normally not need to have their academic transcripts evaluated and certified for equivalency.
Any applicant seeking transfer of credits from an institution outside the United States into a Morehouse School of Medicine program must have a course-by-course evaluation of relevant transcripts completed by a member of NACES. Applicants are encouraged to have a broad educational background, yet no specific major is deemed superior to another.
---
Contact Us
Office of Admissions and Student Affairs
Master of Science in Clinical Research Degree Program
Morehouse School of Medicine
720 Westview Drive SW
Atlanta, GA 30310-1495
Phone: (404) 752-1650
Fax: (404) 752-1512