Joseph A Tyndall, MD, MPH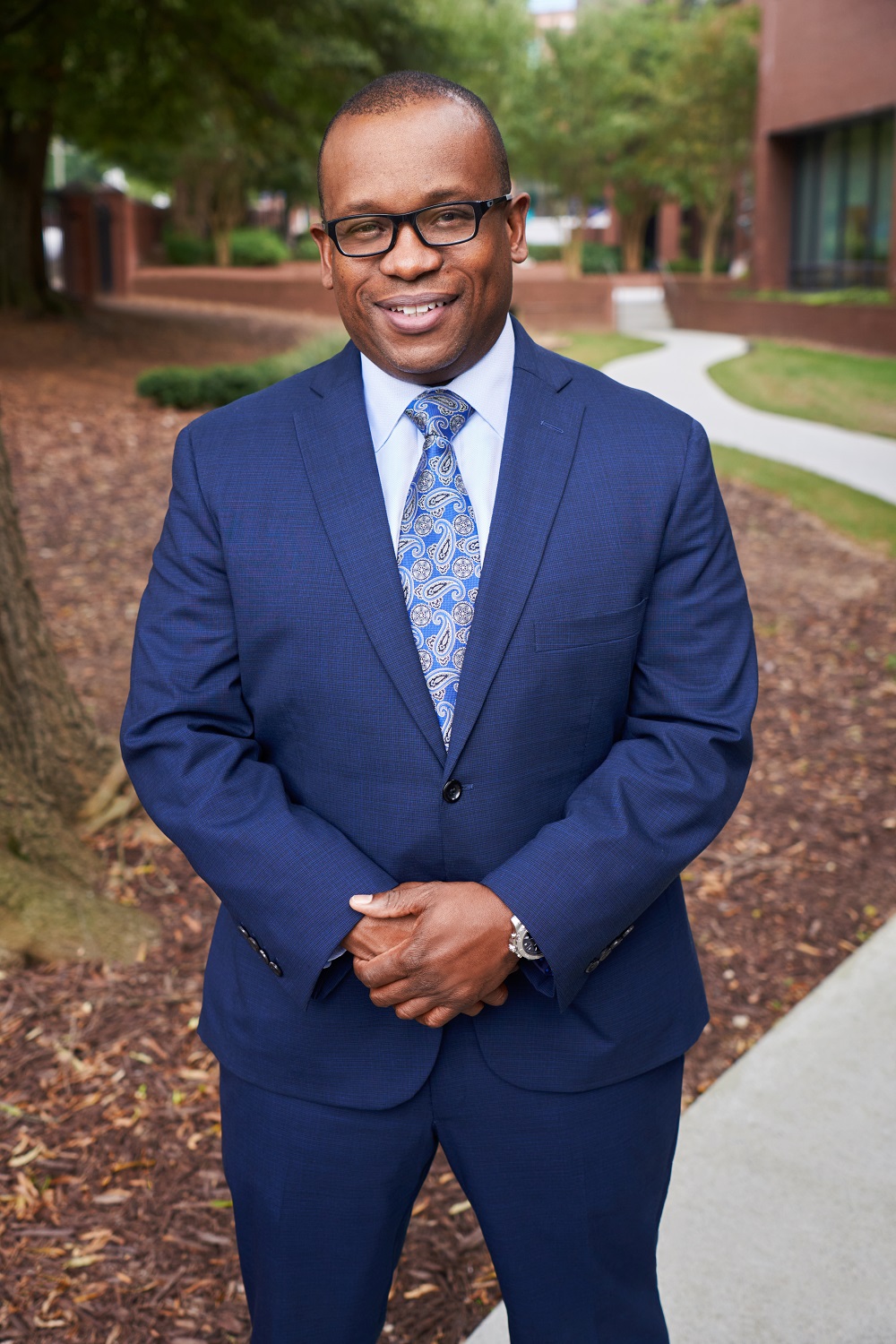 MSM Community:
I am truly grateful for your warm welcome and the graciousness you all have shown as I work to learn more about this great institution and the people who make it thrive. It has been 40 days since I joined Morehouse School of Medicine as Executive Vice President and Dean. I am inspired by the sense of mission shared by our outstanding faculty, staff, and students.
On my first day, I was stopped at the security entrance on Lee Street and was recognized by one of our security officers as a new employee. The words "welcome home" have resonated with me every day since. This is my new academic home, but more importantly, it is the place where each of us can make an impact on the future by bridging health and healthcare in underserved communities through our Research, Education and Clinical enterprises.
Today, Morehouse School of Medicine stands at an important inflection point—both for the institution and the broader society. We are uniquely positioned to address the dual pandemics of social injustice and health inequity. Our collective focus and investments will change lives, making an impact on our communities. In doing so, this institution will fuel a more diverse clinical and research work force and mitigate the barriers of access to deliver increased quality care. Over the last year, as we received national recognition for our social mission, we created new partnerships with world-class organizations, including CommonSpirit Health and Bloomberg Philanthropies, that have fortified our position to achieve long standing strategic goals.
Working in close partnership with President and CEO Montgomery Rice, I will continue to learn from all of you and probe our operations and systems in the coming months to understand our state of readiness to move to next steps of implementing our vision. It will soon be time to start working on our strategic plan for the next five years and develop an aggressive blueprint. Strategic discipline and stewardship remain central components of our success. We need to and will become a highly reliable organization, not just for our strategic partnerships and our research missions, but for our students, learners and patients.
One example is Morehouse Healthcare. MHC is an incredible opportunity to do what we do best—deliver health equity through culturally competent care to our patients across metropolitan Atlanta. We will do so by being innovative in our approaches and partnerships, and by prioritizing an expansion in primary and subspecialty care areas that our community needs most. We will strengthen and grow our existing relationship with Grady Health Systems, while building new partnerships with other major health care organizations, such as CommonSpirit.
In the current landscape, our research missions are even more relevant even as new equity questions emerge with technological advancements such as artificial intelligence. Then, too, MSM's academic platform continues to grow as we embark on new offerings in public health and online education. This year, our flawless performance on The Southern Association of Colleges and Schools Commission on Colleges (SACSCOC) accreditation process as well as the LCME is a testament to hard work by many, but also a marker of the capability of our institution to be highly impactful. We will build on that momentum with increase resources and an even deeper pool of talent throughout our organization as we scale up to meet this moment. One of my primary responsibilities will be to catalyze our recruitment process, investing in the retention of high performing talent.
I have already met with almost all of our institutional leaders and, in the coming weeks, I will begin meeting with faculty and students to further understand their aspirations and perspectives as well as listen for issues that require tangible, lasting solutions. However, the time for action is also here.
As we experience changes in leadership across the institution, I am actively engaged in ensuring that we fill these gaps with individuals who embrace the mission with a vigor and who have the demonstrable talent necessary to help us deepen our impact. In the coming weeks, I will issue periodic communications regarding those leadership changes or shifts in responsibilities to better align with MSM's institutional strategic plan.
Our mission is clear, and I could not be prouder to work with you to open the next chapter of an even brighter future for Morehouse School of Medicine.
It is good to be home!
Sincerely,

Joseph A Tyndall, MD, MPH
Executive Vice President for Health Affairs
Professor and Dean