MSM's 36th Commencement Exercises
10 a.m., Saturday, May 16, 2020
#MSM2020Commencement #MSM2020Grads
Video View Virtual Commencement Playback
Amid the continued uncertainty surrounding the COVID-19 pandemic, the health and safety of our students, trainees, faculty, and staff remain our highest priorities. Out of an abundance of caution, and in keeping with federal and CDC guidelines, we have made many adjustments to our institutional operations to ensure they remain safe.
Commencement season— a joyous celebration for the entire Morehouse School of Medicine community, including students, graduates, faculty, staff, and alumni, as well as graduate's family members and friends, our institutional partners, MSM Board of Trustee members and esteemed speakers—we've carefully assessed potential challenges and opportunities for this year's celebration.
In consultation with MSM's trustees, executive leadership team and student leaders, President and Dean Valerie Montgomery Rice, MD, announced that MSM modified its 36th Commencement exercises to a virtual ceremony!
"It is certainly a difficult decision for us all," said Dr. Montgomery Rice. "However, we are planning an interactive virtual ceremony that allows us to celebrate our graduates in real-time, providing them and their families with a memorable experience that adheres to best practices regarding social distancing."
Graduates, families, friends, faculty, staff and partners—As valuable members of the MSM Community, please help us celebrate this momentous celebration.
By connecting and engaging with us online, you will be providing much-deserved support to all of our graduates heading into the healthcare, biomedical, and public health workforces that need them now, more than ever.
Featured Videos
Featured Stories
Commencement Week Events

All events taking place virtually. We will publicly live-stream the Commencement ceremony here Saturday. All other events are by invitation, with instructions provided directly to participants.
By These Healing Hands
10 A.M., FRIDAY, MAY 15
Class Day
3 P.M., FRIDAY, MAY 15
Commencement
10 A.M., SATURDAY, MAY 16
Alumni Awards and Reunion Celebration
2 P.M., SUNDAY, MAY 17
Commencement Speaker
Gary H. Gibbons, M.D., is Director of the National Heart, Lung, and Blood Institute (NHLBI) at the National Institutes of Health (NIH), where he oversees the third largest institute at the NIH, with an annual budget of approximately $3 billion and a staff of nearly 2,100 federal employees, contractors, and volunteers. NHLBI provides global leadership for research, training, and education programs to promote the prevention and treatment of heart, lung, and blood diseases and enhance the health of all individuals so that they can live longer and more fulfilling lives.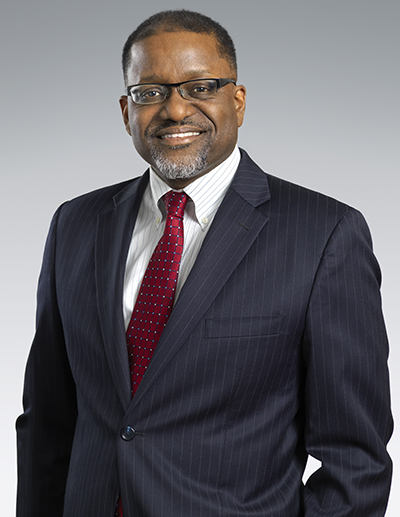 Dr. Gary H. Gibbons, Director, NHLBI

Since being named Director of the NHLBI, Dr. Gibbons has enhanced the NHLBI investment in fundamental discovery science, steadily increasing the payline and number of awards for established and early stage investigators. His commitment to nurturing the next generation of scientists is manifest in expanded funding for career development and loan repayment awards as well as initiatives to facilitate the transition to independent research awards.

Dr. Gibbons provides leadership to advance several NIH initiatives and has made many scientific contributions in the fields of vascular biology, genomic medicine, and the pathogenesis of vascular diseases. His research focuses on investigating the relationships between clinical phenotypes, behavior, molecular interactions, and social determinants on gene expression and their contribution to cardiovascular disease. Dr. Gibbons has received several patents for innovations derived from his research in the fields of vascular biology and the pathogenesis of vascular diseases.

Dr. Gibbons earned his undergraduate degree from Princeton University in Princeton, N.J., and graduated magna cum laude from Harvard Medical School in Boston. He completed his residency and cardiology fellowship at the Harvard-affiliated Brigham and Women's Hospital in Boston. Dr. Gibbons was a member of the faculty at Stanford University in Stanford, CA, from 1990-1996, and at Harvard Medical School from 1996-1999. He joined the Morehouse School of Medicine in 1999, where he served as the founding director of the Cardiovascular Research Institute, chairperson of the Department of Physiology, and professor of physiology and medicine at the Morehouse School of Medicine, in Atlanta. While at Morehouse School of Medicine, Dr. Gibbons served as a member of the National Heart, Lung, and Blood Advisory Council from 2009-2012.

Throughout his career, Dr. Gibbons has received numerous honors, including election to the Institute of Medicine of the National Academies of Sciences; selection as a Robert Wood Johnson Foundation Minority Faculty Development Awardee; selection as a Pew Foundation Biomedical Scholar; and recognition as an Established Investigator of the American Heart Association (AHA).

To deliver the ceremony, MSM is partnering with Shared Studios, a New York City-based company that "exists to create meaningful human connections between people separated by distance and difference." They specialize in creating online portals that enable one to, in their words, "enter … and come face-to-face with someone in a distant place – as though in the same room."
"MSM's Commencement committee is doing everything possible to recreate – or improve on – the elements of MSM's traditional ceremony," says Ngozi Anachabe, MD, associate dean, Admissions & Student Affairs. This includes such elements as music, a Commencement speaker, awarding of degrees and hooding, etc., while also allowing for live interaction among participants and audience members. Students will be able to share photos, videos, shout-outs, and more ahead of the ceremony, enabling producers to create a more personalized experience.
MSM leaders have similar plans to convert other traditional Commencement weekend activities such as Class Day, By These Healing Hands, and the alumni reunion event to an online format.
Please check back here regularly for updates.