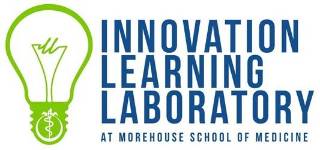 Innovation Learning Laboratory for
Population Health
Overview
In April 2015, Morehouse School of Medicine (MSM) announced receipt of $200,000 in a planning grant, as well as an additional $400,000 grant from United Health Foundation, and a $600,000 grant totaling in $1.2 million. The grant has helped enhance the institution's patient-centered medical home, where doctors train, support, and advocate for community health workers.
Purpose
The purpose of the Innovation Learning Laboratory for Population Health is to design and implement demonstration projects that generate innovative technology-driven healthcare models and fuel teaching and learning for population health improvement. Located within the Department of Family Medicine, this laboratory serves three purposes:
Identify, design, develop, demonstrate and disseminate innovative models of health care improvement
Study and foster population health through patient, community, consumer and provider engagement
Prepare 21st century healthcare leaders/workers - including training for students, community, faculty and providers
The Innovation Learning Laboratory for Population Health is designed to enhance service, research, teaching and learning to improve abilities of the global health work force, patient care and community and population health outcomes. The laboratory specifically utilizes data/shared data for improvement of local community's (including residents, community based organizations, health systems, small practices, urban planners, government entities) capacity to plan, monitor, and evaluate for community/population health improvement.
About United Health Foundation
United Health Foundation was established by UnitedHealth Group in 1999 as a not-for-profit, private foundation dedicated to improving health and health care. To date, United Health Foundation has committed nearly $315 million to programs and communities around the world.
Innovation Lab Projects
Meet our Team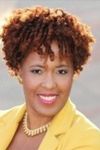 Arletha W. Livingston, PhD, MPH, MBA
Director II, Innovation Learning Laboratory for Population Health
Associate Professor, Family Medicine
NCRN, CHW Mobilization Strategic Lead
Assistant Director, Community Partnerships, Prevention Research Center
Director, HealthTech Initiatives, Office of Translational Technologies
Chrstina Evans, MPH
Assistant Director
Amina Isom, MPH
Program Manager
Somilez Francis, MS
Program Manager
Frank Sutton
Program Manager
Matthew Calhoun, MPH
Research Assistant III
Christie George
Program Coordinator
Harrittia Harper
Program Coordinator
Highlights & Outcomes
Patient-Centered Medical Home Neighborhood (PCMHN) metrics
Shared healthcare savings
Dashboard created to monitor/track patients
Scaling care coordination with Accountable Care Organization (ACO)
News & Events
Publications
Williams-Livingston A, Akintobi, T, Banerjee, A (2020) Community-Based Participatory Research in Action: The Patient-Centered Medical Home and Neighborhood Journal of Primary Care and Community Health Volume 11: 1-7 November 2020


Williams-Livingston A, Ervin, C, McCray, G (2020) Bridges to Health Equity High School Community Health Worker Training Program Journal of Georgia Public Health August 2020


McCray, G, Haynes, B, Proeller, A Ervin, C, Williams-Livingston, A (2020)Making the Case for Community Health Workers in Georgia Journal of Georgia Public Health August 2020


Xu J., Williams-Livingston A., Rust G., Gaglioti A. (2017) A Practical Risk Stratification Approach for Implementing a Primary Care Chronic Disease Management Program in an Underserved Community Journal of Health Care for the Poor and Underserved February 2018


Dancey-Scott N., Williams-Livingston A., Dutcher, G (2017) Enhancing the Capacity of Community Organizations to Evaluate HIV/AIDS Information Outreach: A Pilot Experiment in Expert Consultation Journal of Consumer Health on the Internet 36(3-4): 217-230


Zheng, J, Williams-Livingston, A, Danavall, N (2021) Online High School Community Health Worker Curriculum: Key Strategies of Transforming, Engagement, and Implementation. Frontiers in Public Health Accepted