Morehouse Celebrates $1.2 Million In Health Grant
by Ayah Rashid
April 20, 2015-On an overcast Saturday morning, the residents of the community around the Comprehensive Family Healthcare Center at Buggy Works in East Point gathered - despite the threat of rain - to celebrate. The day began with an energizing walk across East Point Bridge with a local jazz band heading the procession. As the event continued, free health screenings were conducted, children played happily in an obstacle course, healthy-food demonstrations were displayed, and there were areas where exercise and dance were underway. Morehouse School of Medicine (MSM) held this interactive inclusive health fair in conjunction with United Health Foundation and Optum. But why were they celebrating? It was because they were excited for their community's future in improving their collective health.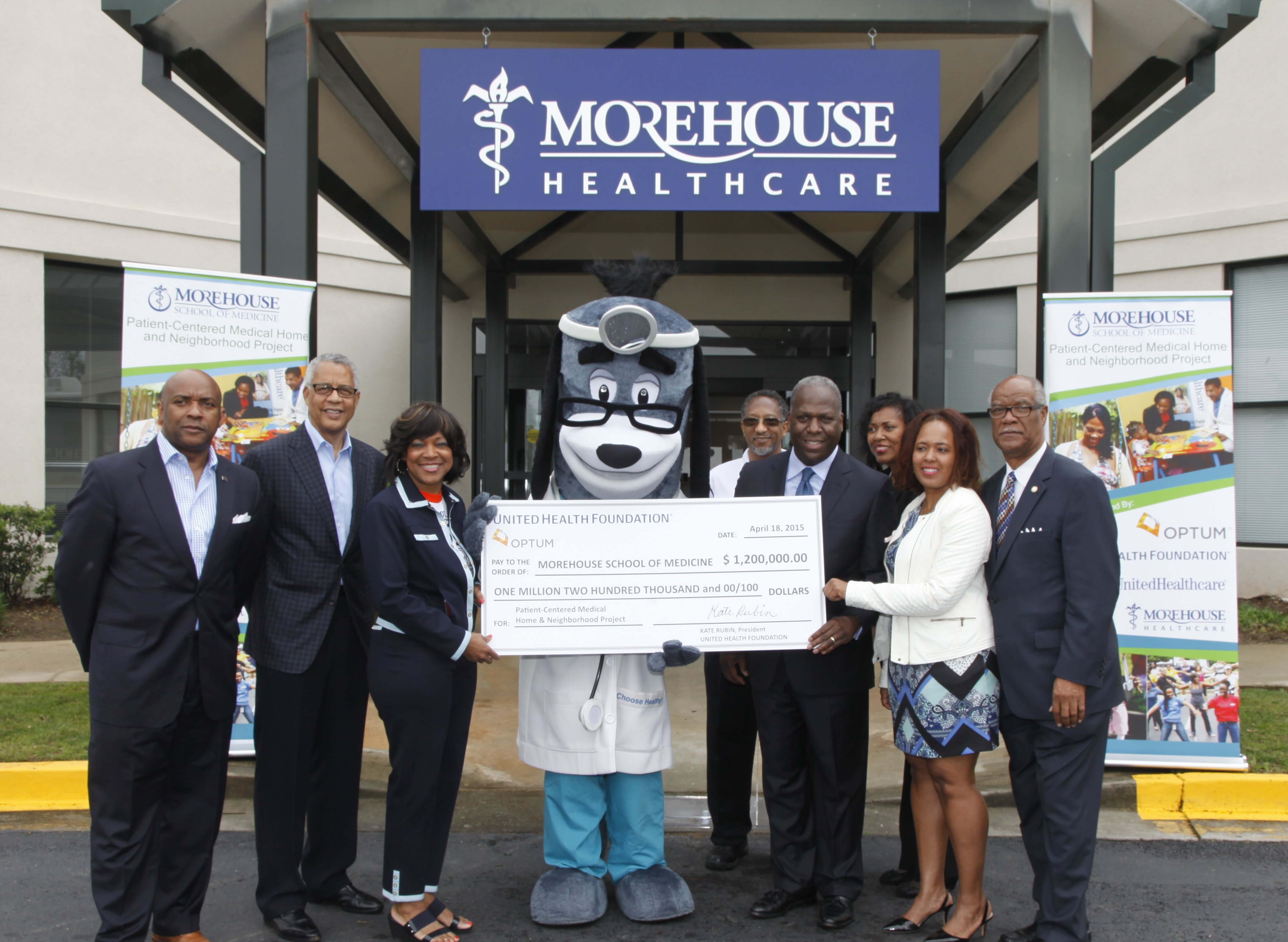 On Saturday, MSM announced receipt of a $200,000 in a planning grant, as well as an additional $400,000 grant from United Health Foundation, and a $600,000 grant totaling in $1.2 million. The grant will help enhance the institution's patient-centered medical home, where doctors and community health workers to bring overall improved healthcare to the community.
"We are pleased to receive support from United Health Foundation and Optum to help us expand our efforts to improve the health of our community and help some of the most vulnerable individuals and families here in Atlanta," said Valerie Montgomery Rice, M.D., president & dean, Morehouse School of Medicine. "Morehouse's deep roots in the community make us uniquely positioned to address the health issues affecting our patients, and we look forward to expanding access to quality, coordinated care thanks to the foundation's support."
Through this partnership, MSM's will help further advance healthcare delivery in the East Point community, decrease costs and ensure an efficient and effective way to serve patients at high risk to chronic diseases. The pairing of the three health institutions provides an opportunity for a healthier community, thanks to each organization's patient-centered initiatives.
"We are grateful to the United Health Foundation and Optum for providing this support to Morehouse School of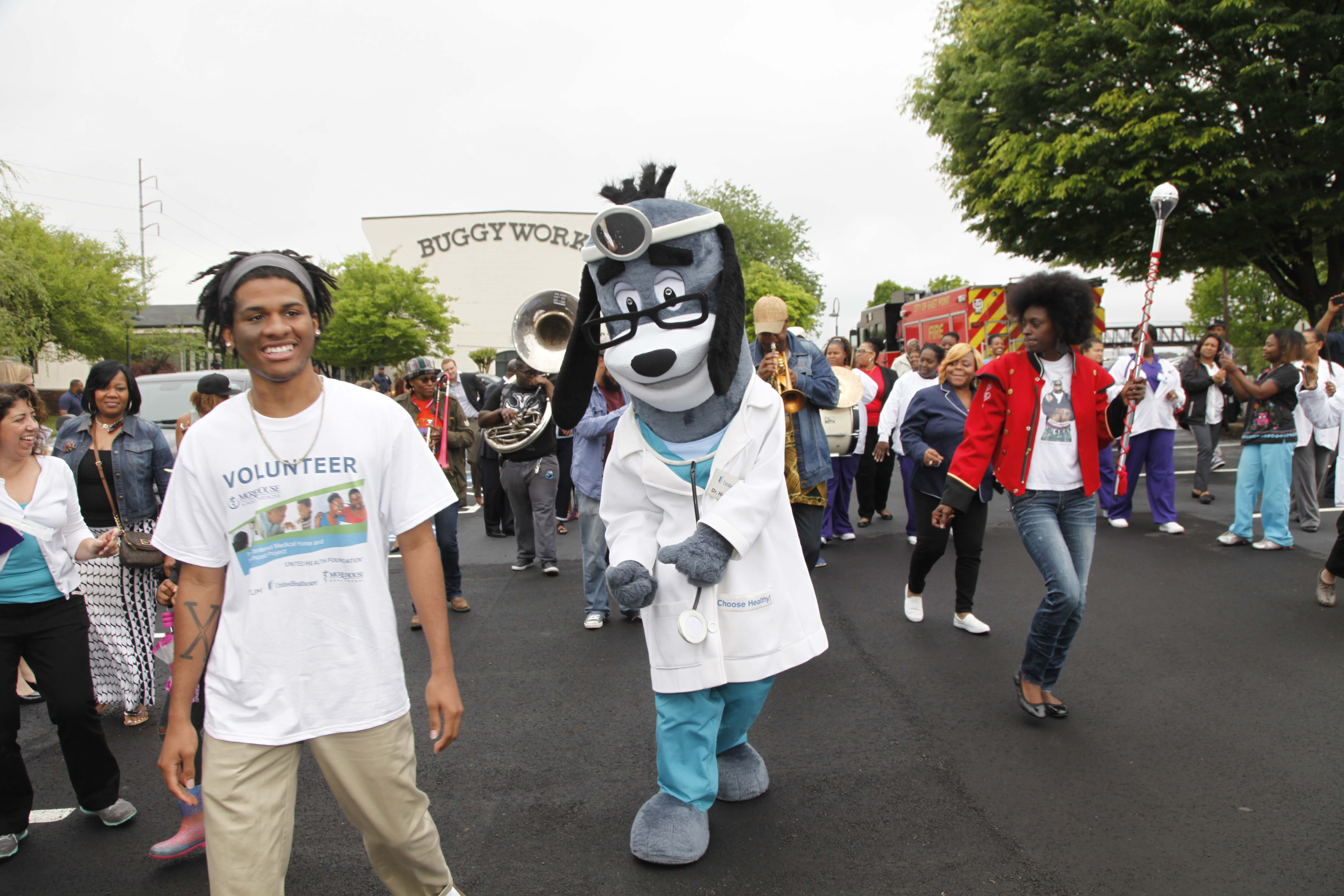 Medicine, which will help improve the lives of people who rely on these services and programs," said State Rep. Calvin Smyre (D-Columbus). "This partnership will enable MSM to expand its services and reach into underserved communities across Georgia."
More than 45,000 African American lives are lost each year due to the black-white gap in US health care, according to The Pew Charitable Trust. The issue manifests in communities such as East Point, where patients don't have a habit of regularly visiting doctors, and so don't seek care until it is almost too late. For the entire population of Fulton and DeKalb counties, there were 105,585 uninsured emergency room visits and 42,356 Medicaid emergency room visits in 2010.
"United Health Foundation and Optum are supporting Morehouse School of Medicine's efforts to bring innovative approaches to care that help improve people's health and quality of life," said Norman L. Wright, senior vice president of Optum and United Health Foundation board member. "This grant to Morehouse School of Medicine's patient-centered medical home helps expand new approaches to care that reward quality over quantity."