HealthWorks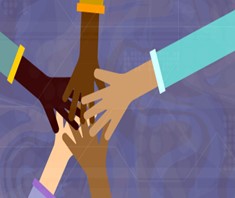 HealthWorks is an effort led by Morehouse School of Medicine's Innovation Learning Laboratory for Population Health with an award from the HHS Health Resources Services Administration (HRSA) as part of its Community-Based Workforce for COVID-19 Vaccine Program. The purpose of HealthWorks! is to strengthen vaccine confidence, provide culturally competent information and education on vaccines and improve rates of vaccination across Georgia and Tennessee.
The HealthWorks! consortium consists of two strategic partners Meharry Medical College and ASHLIN Management Group and a host of additional consultants. This collaboration will mobilize community outreach workers, which includes community health workers, patient navigators and social support specialists to the most vulnerable and medically underserved communities, including racial and ethnic minority groups.
GOALS:
Establish and train workforce of Outreach Workers in Georgia and Tennessee.
Deploy 200 Outreach Workers in Georgia and Tennessee to conduct vaccination events in communities across Georgia and Tennessee
Increase vaccine uptake among small business work force.
Increase vaccine uptake among employees and relatives of employees of potential super spreader businesses.
Use data driven strategies to improve COVID-19 vaccine uptake among medically underserved communities.
Please visit Healthworks.health for more information.
Patricia E. Parsons
Program Manager
pparsons@msm.edu
(404)756-5204
Announcement of the Award
Community‐Based Workforce to Build COVID‐19 Vaccine Confidence Health Resources Services Administration
(HRSA) Grant Award # 1 U3UHS45471‐01‐00