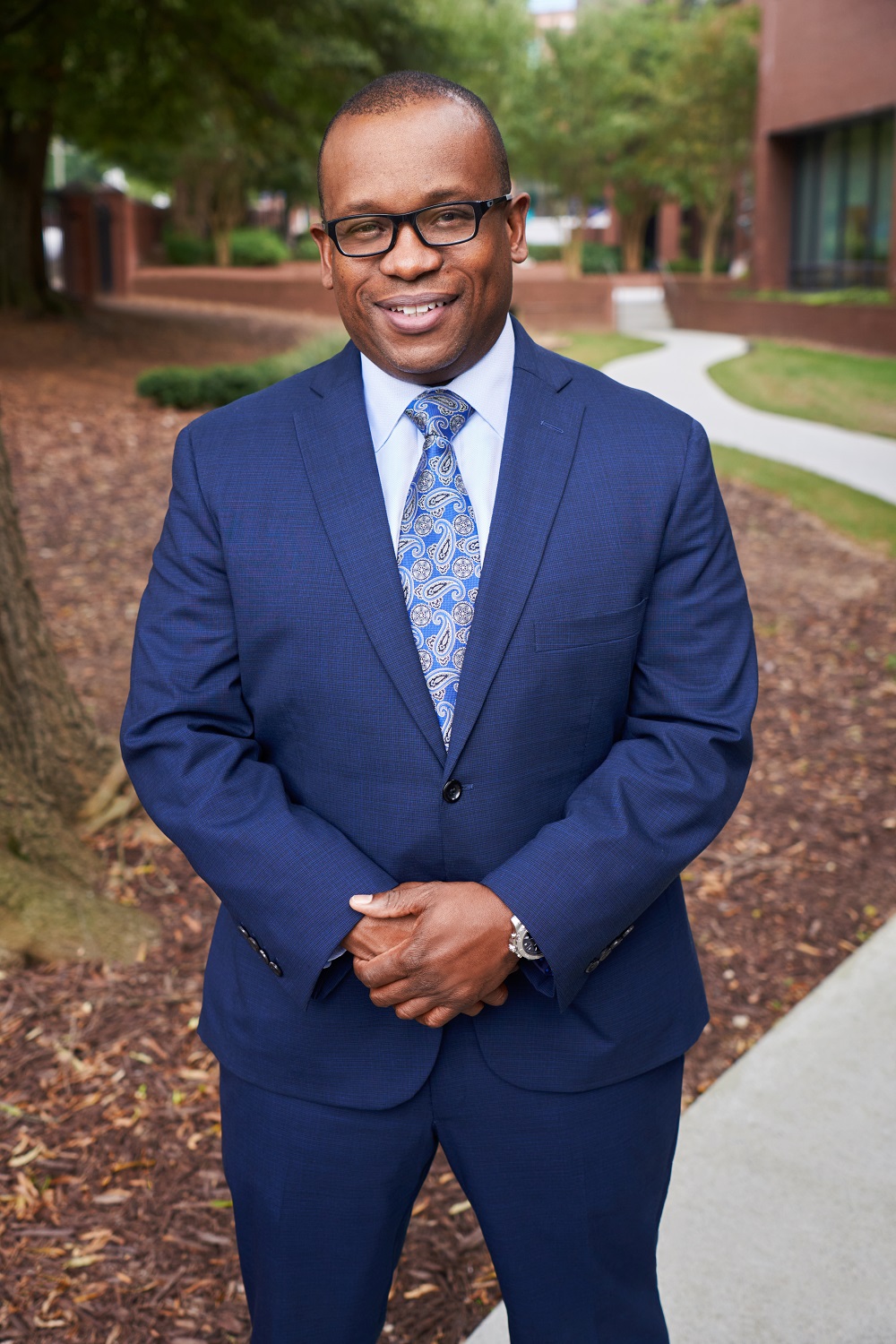 Joseph "Adrian" Tyndall, MD, MPH, FACEP
Executive Vice President of Health Affairs
Professor & Dean, Morehouse School of Medicine





Dr. Joseph (Adrian) Tyndall, MD, MPH, FACEP is currently the Executive Vice President for Health Affairs and Dean of Morehouse School of Medicine. He previously served as a professor and Chair of the Department of emergency medicine at the University of Florida College of Medicine since 2008. He was also immediately previously, the Associate Vice President for Strategic and Academic Affairs for UF Health in Gainesville Florida.
He was appointed interim dean of the College of Medicine at the University of Florida in 2018, the 13th physician and only person of color to lead the college as dean, and served in that position for two and a half years before transitioning to his current system level role. He is the first chair of color of an academic department in the UF College of Medicine's history and was the second African American in the U.S. to be named chair of an academic emergency medicine department at a U.S. medical school.
Dr. Tyndall is a graduate of the University of Maryland School of Medicine and the emergency medicine residency program at the University of Maryland Medical System. In addition, he received his master's degree in Health Services Management and Health Policy from Columbia University in the City of New York. He served on the Board of Directors of UF Health Shands Hospital at the University of Florida for a decade and was chair of the Board of Trustees for the UF Health Proton Therapy Institute during his tenure as interim dean. Dr. Tyndall also represented the UF College of Medicine as the senior medical school representative to the Council for Faculty and Academic Societies of the Association of American Medical Colleges from 2014 to 2018.
In 2018, he was named a fellow of the Council of Deans of the AAMC. His extensive service and activities on boards and foundations include his service as immediate past president of the Florida College of Emergency Physicians, and his current role as a trustee and president-elect of the Society for Academic Emergency Medicine Foundation, emergency medicine's national foundation supporting education and research in emergency care. Dr. Tyndall is an elected member of the Alpha Omega Alpha Honor Society and the Gold Humanism Honor Society. He has wide ranging academic interests in emergency medicine and is an editor of the upcoming 10th edition of emergency medicine's most authoritative reference text book "Rosen's Emergency Medicine: Concepts and Clinical Practice."
He has continuing academic interests in health services research and traumatic and ischemic brain injury and has written extensively and lectured nationally and internationally in the field of emergency medicine. He is board certified in emergency medicine by the American Board of Emergency Medicine. At Morehouse, he will be responsible for the day to day operations of the academic programs as well as executing on the institution's strategic plan. He will also assume leadership of Morehouse Health Care.