Community Programs and Initiatives
FAMSTRONG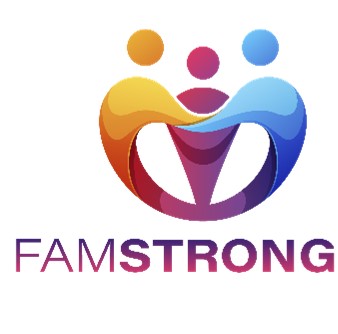 The Prevention Research Center's FAMSTRONG project is an annual family and community strengthening project designed to offer "small" bites of health information in a casual atmosphere. The FAMSTRONG projects seek to find fun ways to engage our partners, communities, families, and individuals in tangible population health improvement. FAMSTRONG is an example of a community-focused strategy of the center's action plan involving health innovation, technology transfer and community engagement.
Community Engagement Course and Action Network (CECAN)

The Community Engagement Course and Action Network (CECAN) seeks to provide training and technical assistance to participants from Historically Black Colleges and Universities (HBCUs), Hispanic Serving Institutions (HSIs), public health and medical practitioners, students, and multi-sector partners in community engagement efforts. There are currently four institutions represented in CECAN: Dalton State College, Fort Valley State University, Georgia State University, and Savannah State University.
Mental Health Agenda Activities and Initiatives
Our Morehouse School of Medicine Prevention Research Center (MSM PRC) Community Coalition Board (CCB) identified Mental Health as a priority in the 2019 Community Health Needs and Assets Assessment (CHNA2). The MSM PRC has since incorporated a mental health agenda with activities specific to community mental health discussions, initiatives, and training opportunities/certifications. Read below to learn more.
Mental Health First Aid Training Course

For many years, SPCC Atlanta AHEC has proudly partnered with the MSM PRC to implement and evaluate community health awareness and education programs. Beginning in Fall 2020, amidst pandemic challenges, SPCC Atlanta AHEC, in partnership with the National Council for Behavioral Health started to provide two free Mental Health First Aid (MHFA) trainings per year to a blended audience of community members, students, and staff of the PRC. These training courses are taught by Certified Instructors and offer both audiences of participants with a skills-based, theoretically sound curriculum. In addition to participants learning a wealth of knowledge on mental health, substance use issues, and first aid responses, this training renders each participant with full certification as a Mental Health First Aider at the end of the course. In accordance with the pandemic, the National Council for Behavioral Health developed a virtual instruction format, which participants of all PRC courses can utilize by completing 2.5 hours of self-paced pre-work prior to attending a 5.5-hour instructor-led session via the Zoom platform. At the conclusion of these trainings, participants shared "I feel prepared to be an effective Mental Health First Aider in my community" and "I feel informed and ready to be a change agent in my school." Without a doubt, this organizational partnership and instruction of the MHFA course has opened minds of participants, challenged health education professionals, and showcased knowledge and best practices of how best to address mental health needs and crisis in our communities.
This MSM PRC partnership offers this free training course four times per year. There is a maximum of 20 participants allowed for each course. If you are interested in participating in this training certification, please register below to express interest, and you will be added to our waitlist for an early-access registration opportunity ahead of our next training.
Mental Health First Aid Waitlist Registration Link: http://msm.co1.qualtrics.com/jfe/form/SV_b8vr1tQk4IkLSgm
Our Mental & Behavioral Health Matters
Our Mental & Behavioral Health Matters is an annual webinar that takes place in May during Mental Health Awareness Month. This webinar is 90 minutes and discusses the disparities in access and use of mental health services in communities of color. Other topics include a focus on formative evaluation strategies, community-based participatory research, faith-based approaches, meditation, and mental health effects of the COVID-19 pandemic on children and families with a discussion on community-based strategies for improvement.