Meet the Principal Investigator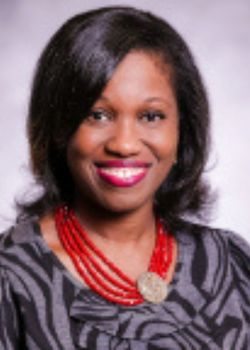 Tabia Henry Akintobi, PhD, MPH is Professor and Chair of Community Health at Morehouse School of Medicine (MSM) and the Principal Investigator (PI) of the Morehouse School of Medicine Prevention Research Center (PRC). She is a globally sought health equity champion and social behavioral scientist, leading, or collaborating in the implementation of research and evaluations that address health disparities and advance community or population health transformation. She represents the Center in collaborations seeking to foster effective translational research and evaluation between researchers and communities in her roles as Director of Evaluation and Institutional Assessment and Associate Dean for Community Engagement.
Dr. Akintobi represents MSM as PI, institutional lead or Senior Advisor for other federally-funded initiatives including the Georgia Community Engaged Alliance (CEAL) Against COVID-19 Disparities, the Georgia Center for Diabetes Translation Research, the Georgia Clinical and Translational Science Alliance Community Engagement Program, the Georgia RADx-Underserved Populations-Promoting Engagement and COVID-19 Testing for Health, and the National COVID-19 Resiliency Network.
She is an extensively published contributor to the peer reviewed literature and co-author of the Johns Hopkins University Press texts entitled The Morehouse Model: How School of Medicine, Revolutionized Community Engagement and Health Equity, Black Health in the South and the CDC-NIH co-sponsored Principles of Community Engagement Primer (2nd and 3rd Editions) among many others. Specifically, her work has focused on community engaged translational research science, the practice of community-based participatory research and approaches to build and sustain effective partnerships among academic institutions, community residents, health departments and policy leaders to understand, develop and shape research, policy and practice strategies to address health disparities and their root causes thereby advancing health equity and justice.