Brenda Liz (Bren) Muñoz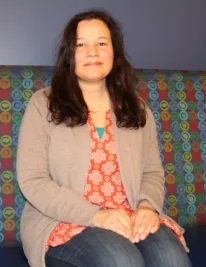 Community Representative
Former State of Georgia Governor Appointed and Executive Council Member with Georgia Council on Developmental Disabilities (GCDD)
Brenda Liz (Bren) Muñoz is a former State of Georgia Governor Appointed and Executive Council Member with Georgia Council on Developmental Disabilities (GCDD). As well as a Diversity Fellow, and Family Fellow/Trainee with Georgia's Leadership Education in Neurodevelopmental and related Disabilities (GaLEND) with the Center for Leadership in Disability (CLD), in the School of Public Health, at Georgia State University.
At the CLD, Bren created and co-lead the Latino Community of Practice: Supporting Families with Children and Youth with Disabilities, a diverse, multi-sector consortium of professionals, families and allies in Georgia with three areas of focus: 1) professional capacity building and collective impact; 2) Latino parent education and leadership training, and; 3) formal and informal advocacy in public policy and systems of care.
In tandem, she is a freelance English<>Spanish bilingual, multicultural advocate, cultural bearer and broker, educator, interpreter and translator, mentor, and consultant. She obtained a Master of Science degree in Education with focus on Educational Foundations and Policy Studies, and a Bachelor of Arts in Sociology and Spanish (dual major) and Women and Gender Studies (minor). She holds professional certificates as an Interpreter in Education and Healthcare from The University of Georgia, completed Georgia's Partners in Policymaking, and is an inaugural graduate of the Georgetown University, National Center for Cultural Competence, Cultural Diversity and Cultural and Linguistic Competence and Intellectual and Developmental Disabilities Leadership Academy.
Bren is an avid nature enthusiast and enjoys the arts and travel.