Elijah Richardson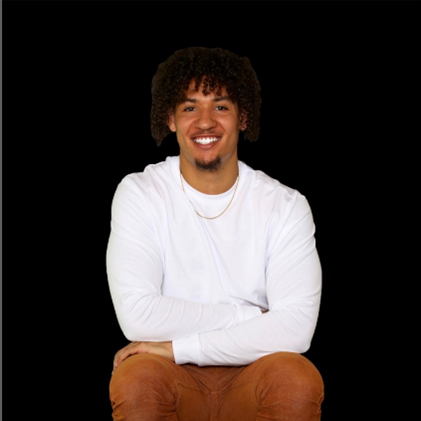 Master of Public Health Scholar
National African American Child and Family Research Center (NAACFRC), Morehouse School of Medicine
Elijah Richardson is a Morehouse School of Medicine, Master of Public Health scholar, and Research Assistant II/Data Analyst for MSM's National African American Child and Family Research Center (NAACFRC). Through his work with the NAACFRC, Elijah analyzes the utilization, access, disparities, and reporting structures of TANF, Head Start, and Child Care Assistance programs amongst African American populations.
Within the MPH program, Elijah has established a particular interest in Social Epidemiology, primarily in addressing health disparities and inequities that disproportionately affect communities of color. He is also a Researcher with Dr. Jammie Hopkins involving the Study of Parkinson's Disease of Exercise (SPARX3) Phase 3 Clinical Trial, in which MSM is the first HBCU participating in this endeavor. In pursuing his MPH degree, Elijah plans to publish his APHA-accepted abstract presentation titled: "Disparities in Low Birth Weight in the United States" as a secondary researcher with Dr. Gemechu Gerbi and Dr. Stephanie Miles-Richardson.
Elijah has worn many hats in his short yet impactful journey as a public health practitioner. He has worked within the HIV Prevention space for Cobb and Douglas Public Health and the Correctional Health field with the American Correctional Association. He also established the Health Education and Eliminating Disparities Society, a LinkedIn resource page dedicated to the support of Black/African American Public Health practitioners in their career pursuits through training and skill development opportunities, as well as career listings; his work experiences have prepared him to become a community-centric public health champion, further establishing his dedication to not only the field but to the communities for which he advocates.
Elijah is a graduate of Winston-Salem State University, where he received his Bachelor of Science in Exercise Physiology and worked in the COVID-19 space as a community health educator and student research assistant. His next steps include the pursuit of a terminal Ph.D. degree in Epidemiology and further establishing himself as a sound Public Health practitioner and researcher.