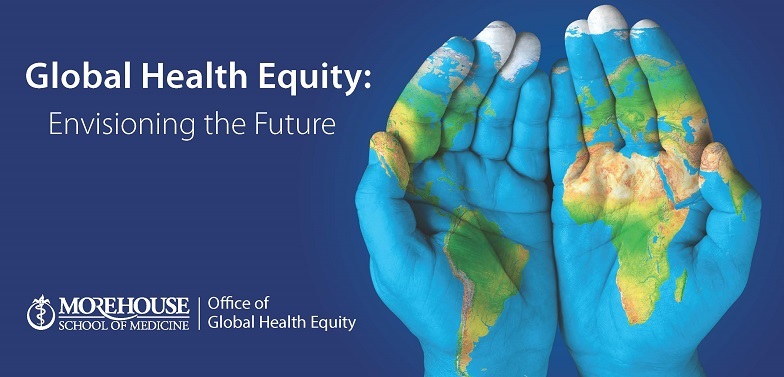 Funded Research Projects
MSM TX TM Pilot Project
Coined at Morehouse School of Medicine (MSM), Tx TM symbolizes an approach and scientific philosophy that intentionally promotes and supports convergence of interdisciplinary approaches, scientists, and strategic non-academic partners to stimulate advances that improve the health of diverse communities.
In 2018, MSM launched a new Tx Pilot program to support faculty investigators in development and implementing meritorious, short-term research projects which will generate preliminary data for new discoveries and technologies designed to foster TX TM scholarship. Click here to learn more about Tx TM.
The OGHE was awarded one of the 3 funded TX TM Pilot Project Awards, becoming part of the inaugural cohort of MSM TX TM Scholars. See details of the funded project below.
Project Title: Elucidating Mental Health Priorities and Needs Among Haitian Immigrants in Georgia: Implications for Mental Health Services Access and Education.
Principal Investigator: Gilberte Bastien, PhD, Assistant Professor, Psychiatry and Behavioral Sciences and Assistant Director, Office of Global Health Equity Morehouse School of Medicine
Co-Investigator: Joanne McGriff, MD, MPH, Assistant Research Professor, Hubert Department of Global Health at the Rollins School of Public Health and Associate Director, Center for Global Safe WASH at Emory University
Project Description:
The overall objective of this proposal is to improve our understanding of the role of key cultural variables influencing mental health among Haitian immigrant populations living in Georgia. This study leverages the investigators' experiences in Haitian mental health. Drawing from this foundation and using a mixed-methods, community-based and participatory approach, the proposed study hopes to achieve the following specific aims:
To elucidate views and beliefs surround mental health/illness, mental health services, and alternative means of coping with psychosocial distress within Haitian/Haitian-American communities in Georgia.
To assess mental health needs as well as existing community strengths, assets, and resiliencies within Georgia's Haitian/Haitian-American population.
Ultimately, we hope to gain a better understanding of individual and community level risks and protective factors for mental illness among Haitian/Haitian-American communities in the U.S. Knowledge gained from this work will help inform and more efficiently target community and individual level interventions to improve mental health outcomes and reduce disparities impacting this growing community. Findings may also provide insights that can inform work with similar populations, including immigrants from other Caribbean countries living in the U.S. This study reflects our commitment to bridging the local and global to advance health equity. This work is also responsive to MSM's strategic priority of supporting team science and collaborative research aimed at reducing and ultimately eliminating health disparities adversely affecting the underserved.