campus portal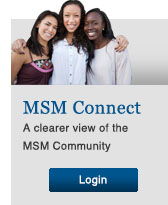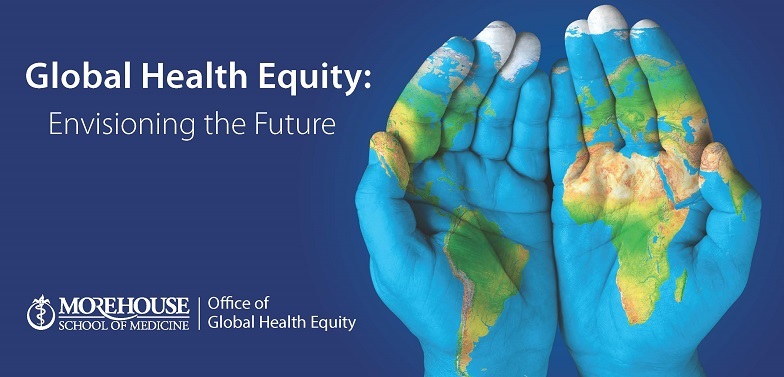 Meet the Global Health Equity Team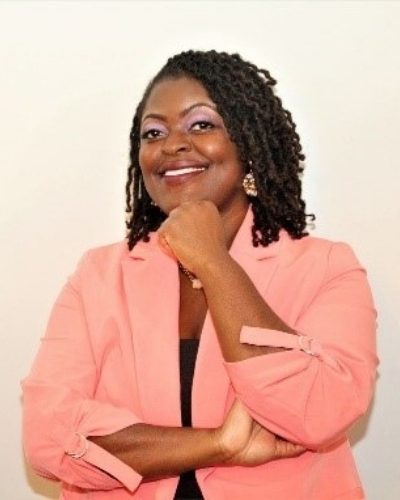 Gilberte ("Gigi") Bastien, Ph.D.
Assistant Director, Office of Global Health Equity and Assistant Professor, Department of Psychiatry and Behavioral Sciences
A clinical psychologist and Haiti native, Dr. Gilberte ("Gigi") Bastien currently serves as the Associate Director for the Office of Global Health Equity at Morehouse School of Medicine and is Assistant Professor within MSM's Department of Psychiatry and Behavioral Sciences. Dr. Bastien's research and clinical interests focus on the intersection of culture and mental health with the aim of improving accessibility, acceptability, and efficacy of mental health services for underserved populations. Dr. Bastien's complementary interests in disaster mental health and global mental health capacity building were largely influenced by her involvement in the mental health response to the 2010 earthquake in Haiti.
During her stint as a Satcher Health Leadership Institute (SHLI) health policy fellow at Morehouse School of Medicine, Dr. Bastien gained invaluable training in health leadership and the use of effective strategies for advancing policy solutions to mental health and broader health disparities both domestically and globally. This training was brought to bear in completing an NIH Fogarty Global Health Fellowship project in collaboration with the Carter Center's Mental Health Program in Liberia. Specifically, this project focused on understanding mental health and resilience in Ebola affected communities in Liberia. Dr. Bastien's experiences during the Fogarty fellowship further strengthened her interest in leveraging large-scale emergencies as a pathway to addressing pre-existing mental health disparities in LMICs and other resource constrained settings.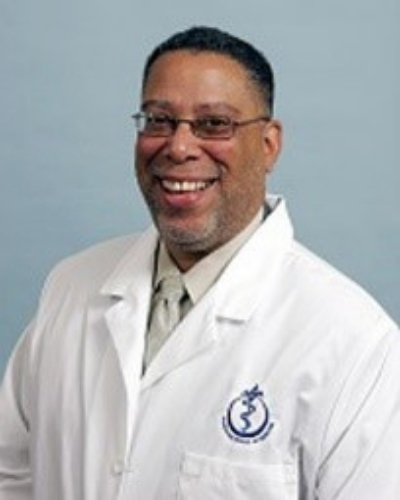 Kofi A. Kondwani, Ph.D.
Assistant Professor, Departments of Community Health & Preventive Medicine and Family Medicine
Dr. Kondwani has served as the meditation treatment provider in six randomized clinical control trials supported by the National Institutes of Health, Department of Defense, and the National Center for Complementary and Integrative Medicine. He developed Consciously Resting Meditation (CRM) and has taught CRM to thousands of individuals in hospitals, prisons, clinics, schools, corporations and low-income communities. Dr. Kondwani's collaborative research has found improvements in mental clarity, anxiety and sleep function through meditation. In addition, he has investigated meditation's effect on stress, blood pressure, diabetes, metabolic syndrome and other cardiovascular diseases such as left ventricular hypertrophy and arteriosclerotic plaque. These randomized clinical trials have consistently shown immediate and long-term benefits from meditation.
As the Principal Investigator of an NIH, Fogarty Global Health Fellows and Scholars Program, Dr. Kondwani collaborates with the University of North Carolina at Chapel Hill, Johns Hopkins University and Tulane University (UJMT). This UJMT collaborative, with mentoring and research training locations in seventeen countries in Africa, Asia, and South America, supports the development of competitively selected US medical students and post doctorates as well as in-country pre and post-doctorate candidates.
Over the past fifteen years, Dr. Kondwani has interacted with PROMETRA International, headquartered in Dakar, Senegal, to preserve African traditional medicine, culture and indigenous sciences. With Dr. Kondwani's involvement, MSM has maintained a Memorandum of Understanding and other agreements that allow for collaborative investigations. Currently, the Andrew Young Foundation, MSM and PROMETRA are investigating the use of herbal compounds to treat diseases that can improve health equity for vulnerable populations.
Dr. Kofi A. Kondwani received his Bachelor's, Master's and Ph.D. in Psychophysiology (Mind/Body Medicine) from Maharishi International University, in Fairfield, Iowa.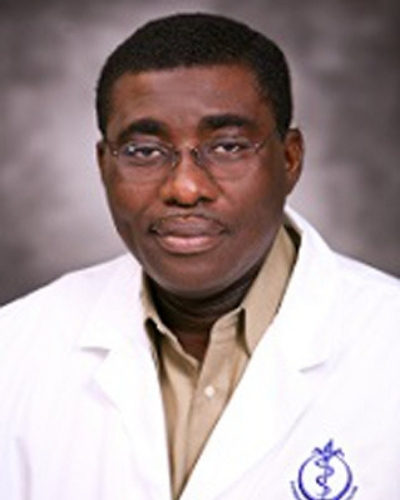 Jonathan Stiles, Ph.D.
Professor, Department of Microbiology, Biochemistry, and Immunology Director, Genomics and Hemoglobinopathies Program
Dr. Donny Ard joined Morehouse School of Medicine (MSM) in May of 2020 as the Associate and Academic Director for the Physician Assistant Program in the Department of Family Medicine. He received is Ph.D. in Public Health with a concentration on Community Health Education and Promotion from Walden University. His dissertation focused on the understanding impact a family of history of Type 2 Diabetes Mellitus had on positive behavior changes in the African American community. His academic training also includes a Bachelor of Science in Biology from Oakwood University (College), and master's in health administration from University of Phoenix, and a Bachelor of Science in Physician Assistant studies from Touro College in Bay Shore, NY.
After graduating from PA School, Dr. Ard always knew he would give back to the profession by lending his time in educating others who were in PA school. Dr. Ard began as a guest lecturer and adjunct faculty with Anne Arundel Community College/University of Maryland Collaborative PA Program. With a desire to do more and have a larger impact on the student's educational experience, he became a Senior Lecturer for the school in 2017 and served as a council member on the Diversity and Inclusion Committee. Shortly after Dr. Ard took a leadership role with Howard University during the rebuilding phase of their PA Program.
Dr. Ard has been a practicing Physician Assistant for 16 years. All of his years of practice have been in General Surgery and several Surgical Subspecialties such as Vascular, Thoracic, and Gynecological Surgery. Dr. Ard's current research interest is in community health promotion along with diversity and inclusion within the medical profession.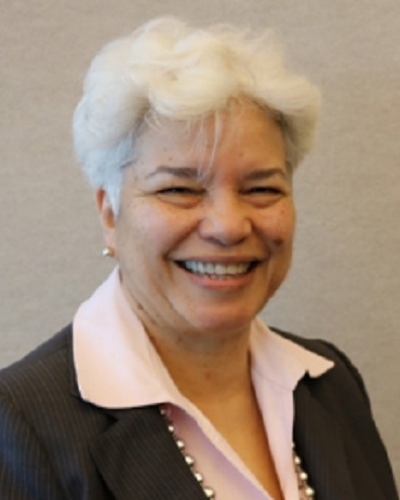 Virginia Davis Floyd, MD, MPH
Assistant Professor, Departments of Community Health and Preventive Medicine and Family Medicine
Dr. Floyd serves as an advisor to the MSM Office of Global Health Equity. With extensive experience in global health, she served as the Director of Human Development, Sexuality and Reproductive Health for the Ford Foundation. There she provided leadership to a global team of program officers in grant making activities in the US and overseas focusing on developing countries.
Prior to Ford, she served as the Director of the Family Health Branch, Division of Public Health for the Georgia Department of Human Resources. Programs under her direction included Child and Adolescent Health, Women's Health, WIC & Nutrition Program, Immunization, Family Planning, Children with Special Health Care Needs (Children's Medical Services, Genetics and Children 1st Early Intervention Program). She served as a principal investigator for the World Health Organization Collaborating Center in Perinatal Care and Health Services Research in Maternal & Child Health and was selected as a W.K. Kellogg Foundation National Leadership Fellow.

Her board membership includes National March of Dimes, PROMETRA International, the Andrew J Young Foundation and the African Women's Millennium Initiative (AWOMI). Virginia has been elected to membership in Phi Beta Kappa National Honor Society and the Alpha Omega Alpha Honor Medical Society.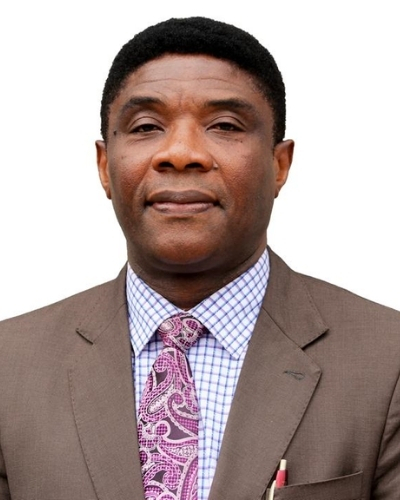 Chima J. Ohuabunwo MD, MPH, FWACP, MACE
Associate Professor, Director of Curriculum Innovation and Evaluation
Dr Chima Ohuabunwo is a public health physician and US CDC-trained medical epidemiologist [EIS class of 2000] with vast global health experience. He joined Morehouse School of Medicine in 2002 but spent the last ten years collaborating with US CDC in supporting the global polio eradication initiative, other global infectious disease control efforts and One-Health field epidemiology workforce capacity development in Africa. He is currently a Professor in the department of Medicine, Morehouse School of Medicine (MSM) as well as an Adjunct Professor of Global Health at the Emory University's Rollins School of Public Health, Atlanta GA. He also served as Associate Director for Science & Research at the Grady Health System Center for Clinical Performance Improvement – an MSM-Emory-Grady collaborative center for health systems/health outcomes research and capacity development.
He served as a co-investigator and lead epidemiologist on the CDC funded 5-year MSM-Ghana HIV/AIDS Monitoring and Evaluation (GHAME) project. This was a US PEPFAR strategic information capacity development support to Ghana through the Ghana AIDS Commission and the University Of Ghana School Of Public Health. He recently served as the Executive Director of the African Field Epidemiology Network (AFENET); a US-CDC implementing partner headquartered in Kampala-Uganda with footprint in over 30 sub-Saharan African countries.
Dr Chima loves teaching and supervising field work with the opportunity to serve the community while training/mentoring next generation of public health workforce and global health leaders. He was the pioneer Resident Advisor of the Ghana Field Epidemiology and Laboratory Training Program, the pioneer National coordinator/Technical Advisor of the CDC-supported National Stop Transmission of Polio (NSTOP) program in Nigeria implemented through the Field Epidemiology and Laboratory Training Program (NFELTP) under the auspices of AFENET. During this period he served as a foundation member of the National Polio Emergency Operations Center (EOC) and as the Coordinator for the Case Management and Infection Prevention team of the Ebola Emergency Operations Center that worked with the government of Nigeria, public, international and local partners to contain the 2014 West Africa Ebola Virus Disease (EVD) Outbreak in Nigeria. He has worked as medical epidemiologist with the CDC Global Immunization Division and served as Technical Lead for the USAID supported AFENET One Health Initiative in East Africa.
Dr. Ohuabunwo received his bachelor's degree in Human Physiology and his medical degree from the University of Port Harcourt, Nigeria. He completed his Medical internship rotations at the Lagos University Teaching Hospital, Nigeria. His residency training was completed in Community Health and Preventive Medicine at the University of Ilorin Teaching Hospital, Nigeria with board certification of the West African College of Physicians. He also received his MPH degree with concentration in Health Systems and Outcomes Management from the Emory University Rollins School of Public Health, Atlanta, GA. He is well published (>40 peer-reviewed papers), widely travelled and has a flare for languages and diversity.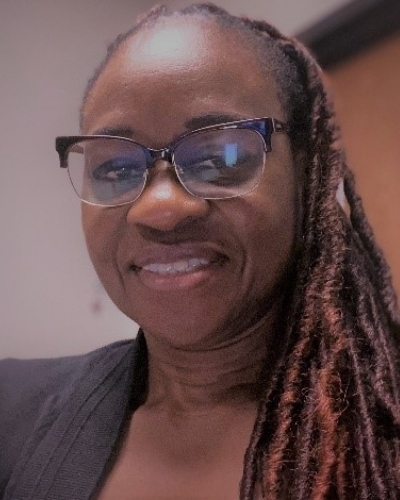 Patricia Ochuko, MPH PMP
Program Manager, Office of Global Health Equity (OGHE) and Natural Products Research Center (NPRC)
Patricia Ochuko manages the Kessler Research Foundation project activities in addition to managing and overseeing the administrative activities of the Office of Global Health Equity at Morehouse School of Medicine
She started her public health career working with the Rotary International in the eradication of Poliomyelitis in Nigeria. She later worked with Family Health Services under United States Agency for International (USAID) for family planning education
Patricia brings a wealth of knowledge in program/project management utilizing project management tools and methodologies in planning, organizing, collaborating and engaging resources to achieve optimal results. She oversaw the annual Quality Conference production at Emory Healthcare for 5 years of the 16 she was there as a business analyst and later project manager. She led the effort in the production of the 2018 Global Health Symposium to introduce the Office of Global Health Equity at Morehouse School of Medicine
Patricia is very involved in her immediate community serving as a volunteer in various areas of need.
OGHE Multidisciplinary Transitional Teams (MDTT) Workgroup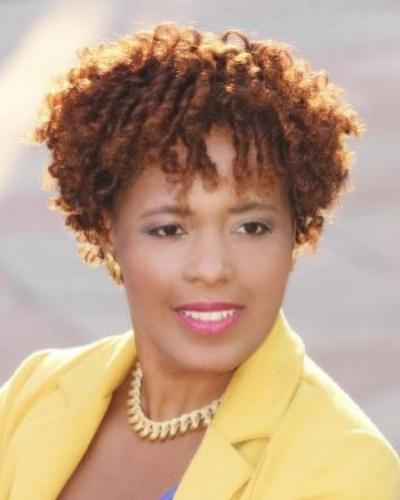 Arletha Livingston, Ph.D, M.P.H, M.B.A.
Assistant Professor, Family Medicine
Director, Innovation Learning Laboratory for Population Health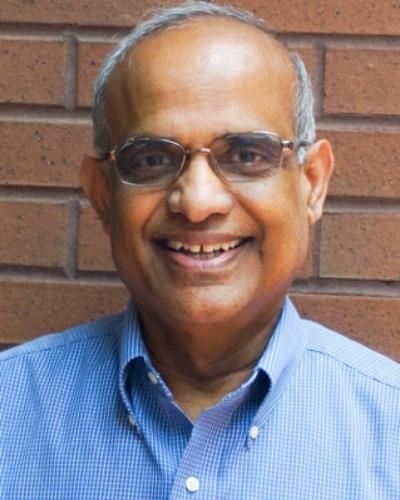 Rajagopala Sridaran, Ph.D.
Professor, Physiology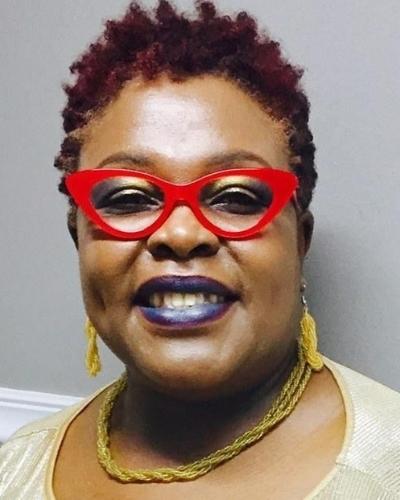 Mediatrix Idada, MBA, CPA Asst.
Controller, Advisor
Contact the Office of Global Health Equity
Stay updated with events, trainings, and resources from the MSM Office of Global Health Equity.