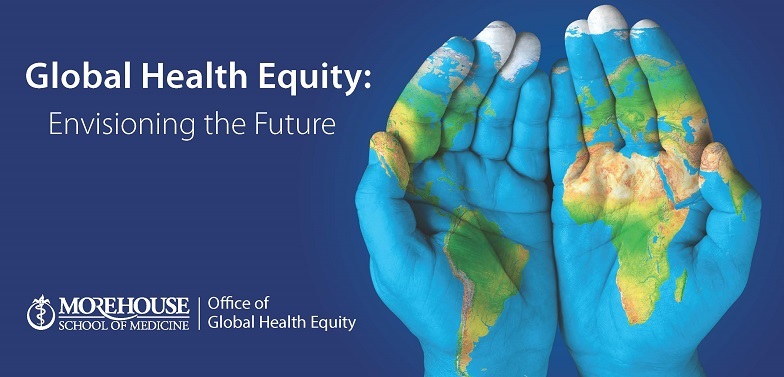 Global Health Toolkit
The Office of Global Health Equity Tool kit further exercises its core functions of advocacy for Global Health Equity, Education, Research and Policy by bringing together a set of existing tools pertinent to a successful GH endeavor.
The toolkit includes the Global Learners' Handbook with resources for international travels, country regulations, health safety, and pre-travel orientation. The toolkit serves as a one stop shop for all GH related travels and information. The toolkit is meant to help prepare and support the MSM community pre, during and post international travel. It should be seen as a work in progress and users are encouraged to share their views and experiences on its use as well as suggest improvements in terms of tools to be added or removed.

The CDC provides health advice and links to necessary vaccine, immunization, and medication for international travelers, including forms and frequently asked questions and responses. More helpful information on specific destination can be found here: https://wwwnc.cdc.gov/travel/destinations/list
Free Online International Travel Preparation, Safety & Wellness Course
Faculty/Student/Staff are strongly encouraged to take an International Travel Preparation, Safety, & Wellness course: https://www.coursera.org/learn/international-travel. This course is offered by JHU and takes about 7 hours/1 week to complete.
Global Travelers' Security & Safety
Through planning and research you can prevent or be better prepared for many of the common issues you might face in adjusting to a different environment overseas. Detailed information are can be found in the Travelers' Handbook on how to guard against petty theft, mitigate the risks of road safety, be cautious about water activities, maintain a low profile, and stay in touch with colleagues/loved ones.
U.S. Department of State Resources
It is advisable to be aware of resources provided by the U.S. government to its citizens abroad, as well as the limits on the role the government can play in a foreign environment.
STEP Travel Registration
U.S. citizens should register all international travel using the Smart Traveler Enrollment Program (STEP) through the U.S. Department of State. Non-U.S. citizens should inquire about their country's registration process.
Additional Resources
Literature Databases & Links to Essential Resources for Global Health
Global Footprint