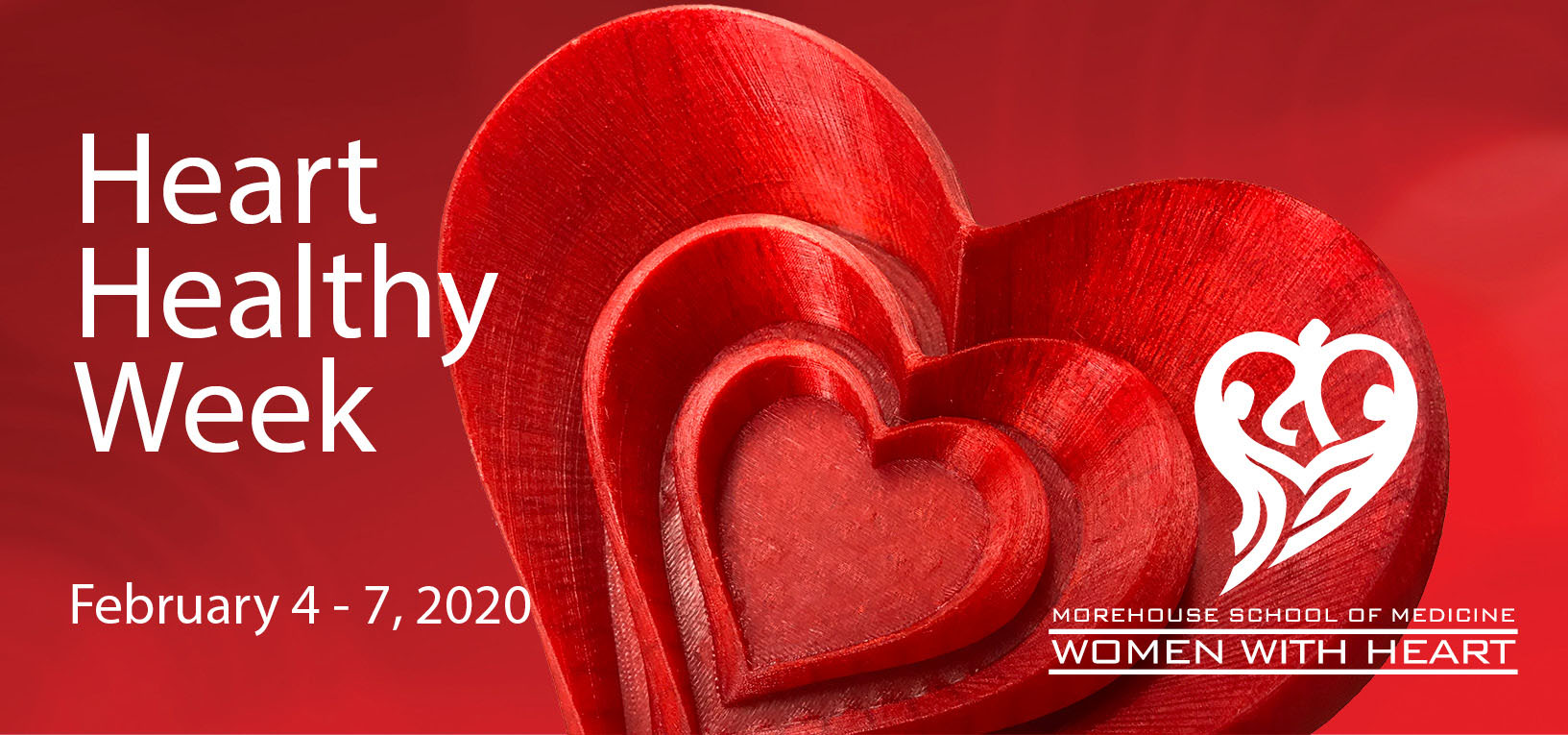 Heart Healthy Week
Whether it be strokes, heart attacks, pre-eclampsia or congestive heart failure, we all know someone who has been touched by cardiovascular disease. Heart Healthy Week is an opportunity to come together to discuss ways we can tackle this issue in our communities. It is a time where we can be in a safe space to share our stories, those of own experiences and of those closest to us.
Heart Healthy Week is also an opportunity to celebrate the contributions of the Women With Heart Initiative, which invest in the next generation of culturally-competent, rigorously trained and highly-skilled healthcare leaders, some of whom may be the cardiologists, public health strategists, and biomedical researchers to help in the elimination of cardiovascular health disparities.
We welcome the metro-Atlanta community to learn more about their role in helping communities and their families live healthier lives to prevent cardiovascular disease as well. This year's Heart Healthy Week will be held February 4 - 7, 2020.
Tuesday, Feb. 4th: 7 a.m. - 8:30 a.m. - Men's Heart Healthy Breakfast at the Georgia Aquarium Ocean's Ballroom
Wednesday, Feb. 5th: 11:30 a.m. - 1 p.m. - Women's Heart Healthy Luncheon at the Georgia Aquarium Ocean's Ballroom
Thursday, Feb. 6th: 9 a.m. - 2 p.m. - Senior Health Fair at Morehouse School of Medicine
Friday, Feb. 7th: All Day - Wear Red Day