Undergraduate Medical Education

About our Program
The mission of Morehouse School of Medicine is "Leading the creation and advancement of health equity." The Pediatrics Clerkship contributes to this mission, aiming to provide a comprehensive experience by exposing learners to a variety of subspecialties and areas of pediatrics, with a focus on underserved populations. In addition to our core faculty, who provide interactive classroom sessions and teach our students in clinical settings, we also rely on our community sites and community faculty to provide a well-rounded and in-depth educational experience.
Program Administration
David Levine is the Division Director and the first clerkship director for MSM Pediatrics. Through development activities and networking with other educators, the division continues to import new advances and methods in Pediatric medical education. MSM faculty are involved in cutting edge innovations, including computer-assisted instruction, clinical simulations with simulated patients and use of bedside point-of-care electronic resources.
Program Overview



Third Year

The third-year clerkship is the centerpiece of our undergraduate education program. The curriculum is that of the Council on Medical Student Education in Pediatrics (COMSEP, comsep.org) with additional adaptations addressing care of the urban medically underserved. In addition to our core faculty, our program relies on our community faculty and preceptors across the metro Atlanta region, in Columbus, GA, and other sites outside of the metro area. Our program is weeks of didactic sessions and clinical assignments in the areas of ambulatory, inpatient, neonatology, and subspecialty Pediatrics.


During these eight weeks, students are also expected to review cases in Aquifer Pediatrics, a case-based virtual course. Based on the COMSEP curriculum, there are 32 interactive cases that implement the learning competencies.


The central element of the pediatrics clerkship is an ambulatory general pediatrics experience at a private office, managed care office, or hospital primary care clinic. One site is in Columbus, GA, one in Troy, AL, and one in Chattanooga, TN. Students also spend two weeks at one of two Children's Healthcare of Atlanta (CHOA) sites or Studer Children's Hospital in Pensacola for their inpatient experience. Rounding out the clinical experiences are our specialty weeks, where students spend time in the following areas: pediatric asthma, pediatric nephrology, pediatric cardiology, pediatric hematology, pediatric emergency medicine, developmental pediatrics, and adolescent medicine.


Also, in the third-year curriculum is the Fundamentals of Medicine 3 course. This interdisciplinary course (Course Director Dr. Martha Elks and Co-Director Dr. David Levine) that meets 30 times across the 3rd year, longitudinally, features several themes – skill building, communication, interdisciplinary sessions with law students and allied health students, advanced training in sexuality, and information about 4th year, careers, and residency application.

Fourth Year

We offer both traditional and innovative elective courses for students that are interested in exploring these topics prior to residency training. We offer traditional rotations in inpatient pediatrics (Dr. Lori Singleton) and ambulatory pediatrics (Dr. Nicky Mathis), Pediatric Infectious Diseases (Thomas Fox, MD or Emory University), and Law and Medicine (Dr. David Levine, in collaboration with the faculty at Georgia State College of Law Health Law Partnership).
Additional Information
After graduating, a significant number of our students enter training in pediatrics, child psychiatry and other child-oriented specialties.
Additionally, several former students and residents currently serve as core faculty, with some serving in leadership roles. As these former students and residents recall the importance of the volunteer faculty in their education, they are willing to give back to the next generation of medical students.
Student evaluations of the course continue to be very positive. Lauded are the organization, the energy of the faculty (both core and adjunct), and our private practice experiences. Our classroom sessions are also highly rated, with input solicited from our students.
On the last day of the rotation, students sit for the National Board of Medical Examiners (NBME) Subject Exam in Pediatrics, a metric to compare students at MSM to other schools. Our students outperform what would be expected based on entering MCAT scores. Additional interventions to support continued exam improvement include the practice exam questions and review sessions.
We look forward to continuing the innovations in pediatric medical student education and maintaining a cutting edge, quality, and highly evaluated program, and we look forward to continuing the integration of our faculty into the overall education programs of MSM.
Program Administrative Staff
At the MSM Pediatrics Undergraduate Medical Education Program, you'll be surrounded by award-winning faculty who genuinely want to help you excel. You'll become a part of a group of able caregivers that advocates fiercely for our community and for each patient.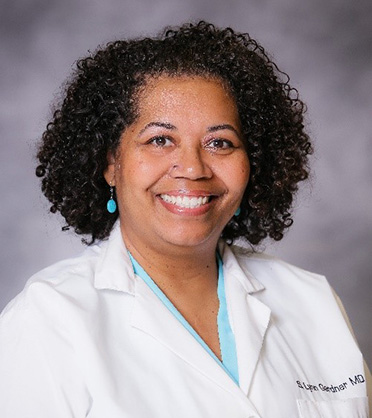 Lynn Gardner, M.D., FAAP
Associate Professor of Pediatrics, Program Director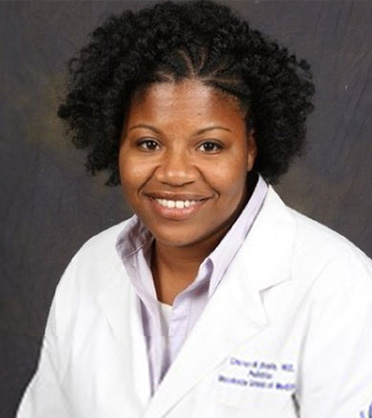 Chevon Brooks, M.D., FAAP
Associate Program Director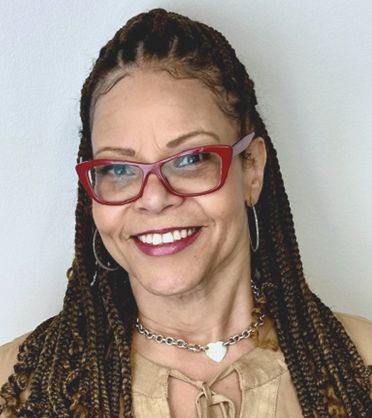 Venetta Green
Program Manager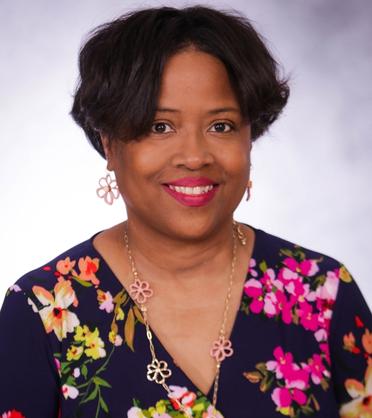 Audrey Thomas
Program Assistant