What is Georgia CEAL
Georgia CEAL: Garnering Effective Outreach and Research in Georgia for Impact Alliance (Georgia) Community Engagement Alliance (CEAL) Against COVID-19 Disparities​
Georgia CEAL is a member of the National Institutes of Health that supports statewide efforts to​:​
Conduct urgent community-engaged research and outreach focused on COVID-19 awareness and education to address misinformation and mistrust; and​
Promote and facilitate inclusion of diverse racial and ethnic populations in clinical trials (prevention, vaccine, therapeutics), reflective of the populations disproportionately affected by the pandemic.​
The overarching goals of Georgia CEAL are:
To understand factors that contribute to the disproportionate burden of COVID-19 in underserved communities and establish effective, community-engaged research and outreach response strategies; and
To conduct community responsive, innovative research and outreach to understand and address vaccine hesitancy, misinformation and mistrust towards acceptance, confidence in and uptake of COVID-19 vaccination
Meet the Team
Principal Investigator: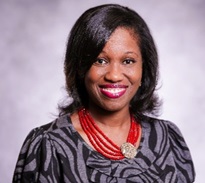 Tabia Henry Akintobi, PhD, MPH - Morehouse School of Medicine

Tabia Henry Akintobi, PhD, MPH is a Professor of Community Health and Preventive Medicine and Associate Dean for Community Engagement at Morehouse School of Medicine (MSM). She is a Social and Behavioral Scientist and serves as the Director and Principal Investigator of the Centers for Disease Control and Prevention funded Prevention Research Center. Dr. Akintobi has over 20 years of experience conducting community-based participatory research and evaluations designed to understand and address health disparities and advance health equity. This experience has been guided by training in public health social epidemiology, social marketing, community-based participatory research, and mixed-methods evaluation. She leads community engagement key functions central to ensuring bi-directional translation between communities and academic leaders and others working together improve community health. Dr. Akintobi strategically oversees all approaches employed in the planning, implementation, and evaluation for Georgia CEAL. With respect to other COVID-19 response and recovery initiatives she is 1) co-investigator of RADxUP Diabetes, a study to optimize COVID-19 testing for minority populations affected by diabetes and associated comorbidities, including pre-diabetes and obesity and multi-principal investigator and 2) community engagement senior advisor for the National COVID-19 Resiliency Network. These capacities reflect the competencies and expertise that I bring to the role of Co-investigator for the RADxUP Supplement.

Multi-Principal Investigators: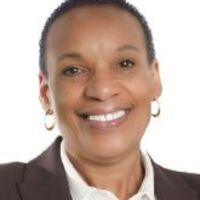 Sedessie Spivey, DBA, MS - Dekalb County Board of Health

Sedessie Spivey, DBA, MS currently serves as the Manager for the Office of Health Assessment and Promotion department at the DeKalb County Board of Health. Over the past twelve years, she has gained a comprehensive understanding of the policy, systems, and environmental approaches that go beyond programming and into the systems that create the structures in the community for sustainable impact. She serves as the Principal Investigator on several grant programs and research projects funded by the Centers for Disease Control and Prevention, Department of Health and Human Services Office of Minority Health, and the Fulton-DeKalb Hospital Authority. Projects implemented under her leadership focus on chronic disease prevention, injury and violence prevention, and infectious disease control. She represents bring public health leadership with extensive experience in community outreach and engagement as well as working with minority populations, faith-based communities, and individuals at high risk of chronic disease. Dr. Spivey engages community and civic constituents in Dekalb County in the outreach and research of Georgia CEAL with a particular expertise in addressing vaccine confidence issues through health communication. Her leadership is be applied through health systems and public health practice leadership.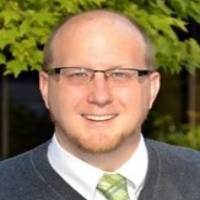 Robert Bednarczyk, PhD, MS - Emory University

Robert Bednarczyk, PhD, MS is an Associate Professor in the Hubert Department of Global Health, with a joint appointment in the Department of Epidemiology at the Emory Rollins School of Public Health. His research focus is on adolescent and adult vaccination, particularly in addressing issues of vaccine hesitancy around HPV vaccination. He has extensive experience working with large databases (e.g., managed care organization data; National Immunization Survey data) and conducts qualitative research to provide a framework for developing and evaluating interventions to increase vaccine acceptance. Dr. Bednarczyk supervises the Emory team in its collaboration with all Morehouse School of Medicine investigators and community partners. He manages or contributes to the activities of the communications and vaccine acceptance portion of this project and meets regularly with the full investigator team and the community coalition to ensure that all activities are conducted in the most appropriate and effective manner.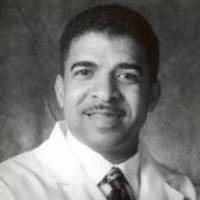 David Williams, MD, MPH - Southside Medical Center

David Williams, MD, MPH has specialty training in Family Practice and Preventive Medicine and started his public health career as an epidemiologist in the State of Georgia and was the first Director of the Georgia AIDS program. Currently, serving as President of Choice Healthcare, a Georgia IPA, Chairman of the Georgia State School of Public Health Board, the Peach State Healthcare Board, Summerhill Mechanicsville Board and Vice Chair of the Atlanta Community Access Board. His leadership is applied to community outreach, public health practice, and clinical care for 11 community-based locations (urban, rural, school-based) serving the Atlanta Metropolitan Statistical Area. His leadership, along with assigned team members, is applied to constituent engagement and Georgia CEAL promotion across all pillars (research, outreach, and engagement) and, more specifically, health communication message testing and translation.
Georgia CEAL Team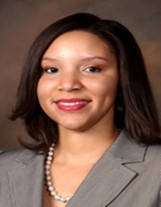 Brittany D. Taylor, MPH
Project Director
Georgia CEAL Recorded Events Georgia CEAL Resources
Contact Us
Email: georgiaceal@msm.edu
Phone: (404)752-1700
Address: 720 Westview Drive, Atlanta, GA 30310
Funding Acknowledgement: Supported by the National Institutes of Health under Award Number 16-312-0217571-66105L and awarded by the Research Triangle Institute (RTI). Georgia (Garnering Effective Outreach and Research in Georgia for Impact Alliance) CEAL is to understand factors that contribute to the disproportionate burden of COVID-19 in underserved communities and establish effective, community-engaged research and outreach response strategies.