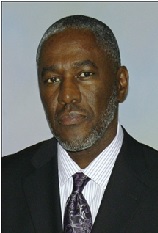 Robert M. Mayberry, M.S., M.P.H., Ph.D., Professor and Vice Chair, Department of Community Health and Preventive Medicine, was recently named (in February 2016) the Director of Center of Excellence on Health Disparities, providing the opportunity for him to continue to advance health equity through community engagement, research and scholarship.
The Center of Excellence on Health Disparities was established in 2002 with funding from the National Institute of Minority Health and Health Disparities.
CEHD is currently focusing on three full research projects with the aim to better the most vulnerable commuities. Read more about these exciting initiatives.
This pilot study funding opportunity is intended to be useful for faculty interested in branching into other research areas or conducting research in compelling health disparities areas. The pilot research program is designed for new as well as established investigators.

Based on the CBPR approach there is a synergistic theme that ties together CEHD research projects with families in the Neighborhood Planning Units.
CEHD provides an internal organizational framework that transcends traditional boundaries of academic units to promote collaboration, synergy and coordination.
The CEHD seeks to increase the numbers of individuals trained to conduct health disparities research. This goal is consistent with the MSM Strategic Plan and evidenced by the numerous pipeline programs offered by the institution.