Drs. Peter and Marlene MacLeish
Endowed Lectureship
Morehouse School of Medicine (MSM) proudly announced the establishment of the Drs. Peter and Marlene MacLeish Endowed Lectureship in March 2018, recognizing MSM's commitment to supporting neuroscience and to celebrate the contributions Peter and Marlene have made to advance education and scientific research at MSM.
The Drs. Peter and Marlene MacLeish Endowed Lectureship Series is a Morehouse School of Medicine (MSM) event established to:
Recognize and celebrate the contribution of basic science, particularly neuroscience, to MSM.
Invigorate and inspire students and junior faculty.
Inform the general public about advances in biomedical science and its impact on health.
The lectureship was established in 2017, thanks to initial funding gifts from Dr. Zach Hall, Former Director of the National Institute of Neurological Disorders and Stroke, his wife Julie Ann Giacobassi and Dr. Torsten Wiesel, Nobel Laureate and President Emeritus of The Rockefeller University.
Honoring a Legacy
To honor the legacy of Drs. Peter and Marlene MacLeish and to ensure its continuation, Morehouse School of Medicine and its gracious donors have created an initial $200,000 endowment to support this high-profile lecture series bringing outstanding biomedical scientists to the MSM campus and surrounding community. You are invited to further support the Drs. Peter and Marlene MacLeish Endowed Lectureship, by making a gift online by visiting giving.msm.edu.
Lecture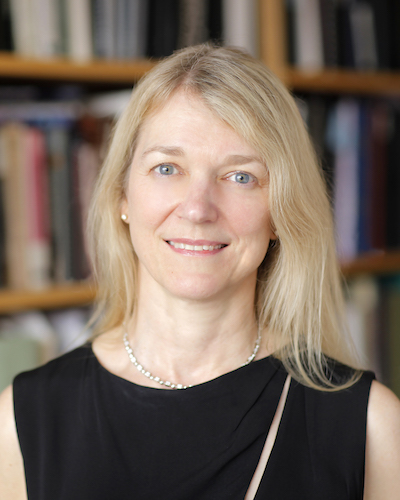 Cori Bargmann, Ph.D.
Thursday, April 1, 2021
Scientific Lecture: "Organizing behavior across timescales"
Lecture: 12:30 p.m. – 1:30 p.m.
Abstract: Genes, neurons, and circuits encode information, interpret it based on context and motivational states, and use that combined input to drive flexible behaviors. Understanding how these processes propagate across temporal and spatial scales is daunting in the complex human brain but more straightforward in the simple brain of the nematode C. elegans. Our studies of C. elegans foraging behaviors have provided insights into three levels of behavioral regulation: the gating of information flow by circuit state over seconds, the extrasynaptic regulation of circuits by neuropeptides and neuromodulators over minutes and hours, and innate programs that modify behavior across development.
Lecture Speaker
Dr. Cornelia (Cori) Bargmann, a world-renowned neurobiologist and geneticist, leads the Chan Zuckerberg Initiative's (CZI's) Science work. Dr. Bargmann is also the Torsten N. Wiesel Professor at The Rockefeller University. Her research on the relationships among genes, motivational states, and behavior has been recognized by membership in the National Academy of Sciences, the Kavli Prize and the Breakthrough Prize in Life Sciences, among other honors. Prior to joining CZI, Dr. Bargmann served as co-chair of the NIH working group that planned the BRAIN Initiative, which has since invested $1.3 billion into neuroscience research, and was an investigator of the Howard Hughes Medical Institute.
View full biography

Cori Bargmann is a neuroscientist and geneticist. She received a BS in biochemistry from the University of Georgia and a Ph.D. from the Massachusetts Institute of Technology, where she studied the neu/HER2 oncogene with Robert A. Weinberg. Her work on the neurobiology and genetics of behavior began during a postdoctoral fellowship with H. Robert Horvitz at MIT. She has studied the relationships between genes, circuits, and behaviors in the genetically tractable nematode worm Caenorhabditis elegans as a faculty member at the University of California, San Francisco (1991-2004) and at the Rockefeller University as the Torsten N. Wiesel Professor and Head of the Lulu and Anthony Wang Laboratory of Neural Circuits and Behavior (2004-present).

She was an HHMI Investigator from 1995-2016. Highlights of her lab's work include identifying the first direct link between an olfactory receptor protein and an animal's odor recognition, demonstrating that a pre-patterned map of olfactory and taste preference converts sensory perception into stereotyped behaviors, elucidating the circuit logic connecting odors to fixed and variable behavioral responses, mapping natural trait variation in social and foraging behaviors to receptors for neuromodulators, and discovering many molecules involved in nervous system wiring, including a "matchmaker" for synaptic specificity. This work has been recognized by scientific honors including a 2012 Kavli Prize in Neuroscience and the 2013 Breakthrough Prize in Life Sciences. In 2013-2014, she co-chaired the NIH working group to the Advisory Committee to the NIH Director for President Obama's Brain Initiative. In 2016 she joined the Chan Zuckerberg Initiative as its first President of Science. Chan Zuckerberg Science has the goal of advancing basic science and technology that will make it possible to cure, prevent, or manage all diseases by the end of the century. To accelerate the pace of biomedical science, the Chan Zuckerberg Initiative supports collaborations between experimental and computational scientists and engineers, technologies to advance scientific discovery, and open science.
Prior Lectures
2019
The 2nd Annual lectures were held on Wednesday, March 27 and Thursday, March 28, 2018. Internationally renowned anesthesiologist-statistician-neuroscientist, Emery N. Brown, Ph.D, M.D., delivered the keynote presentation "Deciphering the Dynamics of the Unconscious Brain Under General Anesthesia." Dr. Brown is the Edward Hood Taplin Professor of Medical Engineering, Institute for Medical Engineering and Science and Professor of Computational Neuroscience, Picower Institute for Learning and Memory, Department of Brain and Cognitive Sciences at Massachusetts Institute of Technology. He is also the Warren M. Zapol Professor of Anesthesia, Harvard Medical School, Department of Anesthesia, Critical Care and Pain Medicine at Massachusetts General Hospital.
2018
The inaugural Drs. Peter and Marlene MacLeish Endowed Lectureship Lectures were held on Tuesday, March 27, 2018. Nobel Prize winner Martin Chalfie, Ph.D., co-recipient of the 2008 Nobel Prize in Chemistry for the introduction of GFP as a biological marker. He is also a university professor in the Department of Biological Sciences at Columbia University. Learn more and watch the recorded lectures here.
About Drs. Peter and Marlene MacLeish
Marlene MacLeish, Ed.D.

Marlene MacLeish, Ed.D., was recruited to MSM in 1995, as an internationally known spokeswoman for science education and health disparities research. She has published widely on STEM education and served in many leadership roles to advance science education.

Published The Brain in Space: A Teacher's Guide with Activities for Neuroscience.
Served as the executive producer of a six-part radio series, Biomedical Science for Space Travelers, and a documentary film, Exploring Two Frontiers: The Brain in Space, which aired on Public Broadcasting Services-USA.
Served on many boards, including the Board of Trustees of the International Academy of Aeronautics: France; Emory University Board of Visitors, the National Science, Engineering, Mathematics and Aerospace Academy Advisory Board, and the Fernbank Science Center - Space Station Advisory Committee.
Earned the Doctor of Laws, honoris causa (LL.D.) from the University of Western Ontario, Canada; The Woman of Distinction Award, Brescia College, Canada; there is also a Dr. Marlene MacLeish Endowment Fund by The Congress of Black Women of Canada in London, Canada.

Peter MacLeish, Ph.D.

Peter MacLeish, Ph.D. was trained in the Department of Neurobiology at Harvard Medical School and was a faculty member at Harvard Medical School, Rockefeller University and Cornell University Medical College (Weill) before being recruited to Morehouse School of Medicine in 1995 to found the Neuroscience Institute, the first of its kind at a Historically Black College or University. He was subsequently honored as the George H.W. and Barbara P. Bush Professor of Neuroscience. He is internationally recognized for his work on phototransduction and on the electrical properties of identified retinal cells from adult vertebrates. He has published in top-tier journals and been invited to lecture nationally and internationally. He is also a member of the National Academy of Medicine and served on national committees including the National Institute of Neurological Disorders and Stroke (NINDS) Council, the Advisory Committee to the Director of NIH, the Board of Scientific Councilors at the National Institute of Mental Health and the NIH Brain Research through Advancing Innovative Neurotechnologies (BRAIN) working group.

Under his leadership:

Neuroscience Institute investigators at Morehouse School of Medicine received a total of 69 awards, including 50 from the NIH, totaling $77.6 million,
Morehouse School of Medicine established a Department of Neurobiology with him as the founding chairman,
The Specialized Neuroscience Research Program was expanded with U54 awards from the National Institute of Neurological Disorders and Stroke (NINDS) to support neuroscience programs at other minority institutions,
The Neuroscience Institute implemented a 5-year BS/MS degree program in collaboration with Morehouse College, Spelman College and Clark Atlanta University.