/Education/Office_of_Educational_Affairs/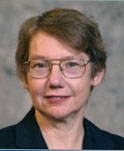 Welcome to Morehouse School of Medicine and the Office of Educational Affairs (OEA). Founded as the operational core for the institution's vision to be known as the nation's leading community-focused, research driven, student-centered medical school -- serving the underserved. We are guided by three institutional strategic imperatives: Translating Discovery into Health Equity, Building Bridges between Healthcare and Health, and Preparing Future Health Learners and Leaders. In constant pursuit of fulfilling our core values: Knowledge, Wisdom, Excellence, Service, Innovation, and Integrity; the OEA cultivates resources, programs and services while providing students with exposure through interactions with faculty and other role models. In addition to providing state-of-the-art research and community outreach as well as educational programs necessary to prepare for the requirements of a successful practitioner.
We exist to:
Improve the health and well-being of individuals and communities;
Increase the diversity of the health professional and scientific workforce;
Address primary health care needs through programs in education, research and service
Our success continues to build on the strength of the school's mission "Leading the Creation and Advancement of Health Equity" and our commitment to transform medicine and the delivery of medical care within Georgia and throughout the U.S. in the 21st century.
Sincerely,
Martha L. Elks, MD, PhD
Senior Associate Dean for Educational Affairs
---