The Statewide Network Among Partners for Parents/Caregivers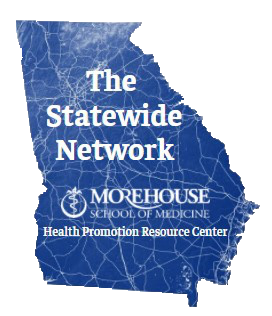 The Statewide Network Among Partners for Parents/Caregivers is implementing a three-year innovation and impact strategy to explore, develop, test, refine, evaluate and disseminate effective parenting and caregiver interventions that help reduce teen pregnancy, STIs, and related risks in the state of Georgia.
HPRC/MSM chose this priority to make a greater impact with those who nurture and care for teens to achieve optimal adolescent health and reduce sexual and related risk behavior.
The Statewide Network is targeting parents/caregivers of vulnerable youth from various backgrounds; low income, ethnic-minority, rural, delinquent, pregnant and parenting, victims of abuse and trauma, and special needs. The Statewide Network defines caregivers as parents including biological parents, adoptive parents, foster parents, family members raising children such as grandparents and adult siblings, and "chosen" family members such as coaches and youth pastors.
This project will make a positive sustained impact on parenting to achieve optimal adolescent health by distributing multiple diverse parenting interventions that help youth reduce negative risk behavior.
Goals
Goal 1: Increase understanding of the relationship between caregiver/parent-child relationship and teen pregnancy, STIs, sexual risk behavior and related risk.


Goal 2:

Increase the number of effective parent/caregiver interventions for the reduction of teen pregnancy, STIs, sexual and related risk behavior.
*Please note it is a top priority to keep youth, parents, and families safe during the COVID-19 Pandemic.
The Network of Partners
The Network of Partners is divided into four committees that perform tasks to accomplish the projects objectives based on their expertise.
Planning and Search
Led by Clayton County Health District


Creative Development
Led by Thinktwice Institute, LLC and Innovation Learning Lab for Population Health


Evaluation
Led by Tressa Tucker & Associates, LLC and African American Churches Transforming Society, Inc. (AACTS, Inc.)


Dissemination
Led by Phoebe Putney Memorial Hospital
Equitable Engagement
Youth and parents/caregivers will be included in the process as workgroup members on each of the four committees who review interventions, contribute to the design, and provide feedback.
Participant engagement and feedback are also solicited through PDSA (Plan-Do-Study-Act) cycles during testing and evaluation. Contributions, feedback, and oversight will be on-going.
Funding will be available through the program and evaluation budgets that provide stipends for participation on Committees, participation in RCF and participation as the target population.
Contact
Victoria Broussard
vbroussard@msm.edu
404-756-5278
Health Promotion Resource Center
Morehouse School of Medicine
National Center for Primary Care Building
720 Westview Drive, SW
Atlanta, GA 30310-1495
The project described was supported by Grant Number TP2AH000072 from the HHS Office of Population Affairs.
Contents are solely the responsibility of the authors and do not necessarily represent the official views of the Department of Health and Human Services or the Office of Population Affairs.