American Cancer Society
American Cancer Society and four Historically Black Colleges and Universities Announce Groundbreaking Diversity in Cancer Research Program to Improve Diversity, Equity, and Inclusion
Unique Program Will Create A More Inclusive Cancer Research Environment, Help Address Health Disparities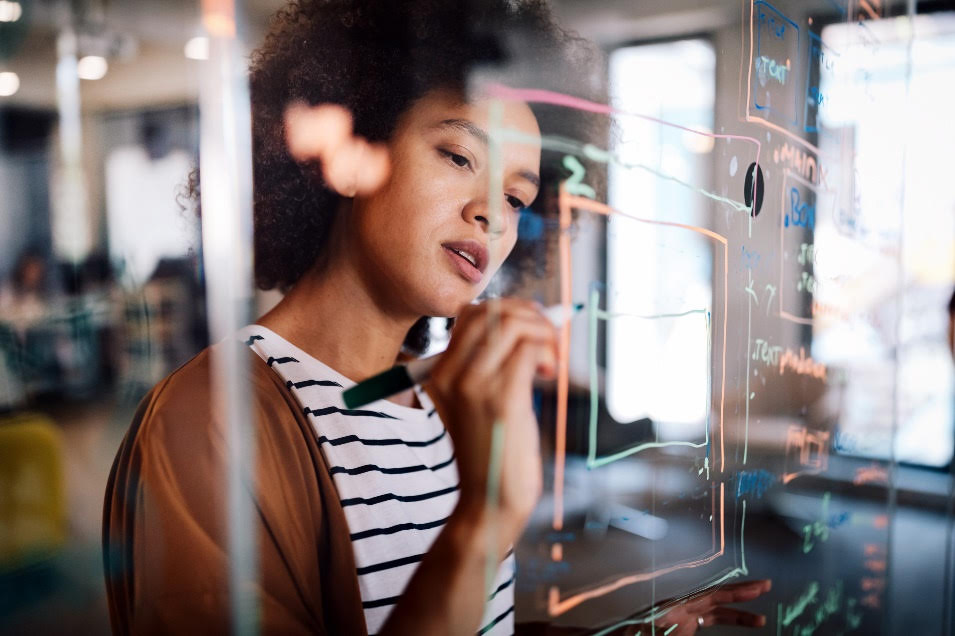 Atlanta-September 22, 2021 - The American Cancer Society (ACS), along with four historically black medical schools including Charles Drew Medical School, Howard University, Meharry Medical College and Morehouse School of Medicine, today announced a groundbreaking Diversity in Cancer Research (DICR) Program to help improved diversity, equity and inclusion in the cancer research field. The inaugural initiatives of the overarching program include DICR Institutional Development Grants. The four HBCU's have received DICR grants in a pilot program for 2021-2022.
The awards provided through the DICR program are unique in cancer research. They provide a large amount of salary support for the four colleges to select clinical faculty who need more dedicated time for their cancer research and scholarly activities. They also fund other student and postdoctoral program and underpin the awards with career development funds and mentorship by established American Cancer Society Professors. The grants will build sustainability for both clinical and scientific cancer-focused careers, launching or sustaining the careers of 104 individuals by 2025.
The impactful program will create a more inclusive research environment to address health disparities more effectively and could lead to targeted recruitment efforts focused on bringing people of color into clinical research protocols. Establishing a research community that is made up of a diverse group of people is vital to ensuring scientific excellence.
American

Society

Subaward Requirements
| | |
| --- | --- |
| Subaward Grant Mechanisms | Requirements |
| Pilot Grants | Applicants must be full-time faculty within the first 6-years of initial appointment who have not yet obtained R-level funding. |
| Clinician Scientist Development Grants | Applicants must be early career clinical scientists (Instructor or Assistant Professor) within the initial 6 years of a faculty appointment with a clinical license and has a role in clinical care. |
| Post-doctoral Fellows | Researchers who are US citizens or permanent residents and within three years of receiving a doctoral degree. |
| Masters Scholars | Students must be enrolled in a master program with an interest in Cancer Control and Prevention or cancer research. |
Award Amount and Term
| | |
| --- | --- |
| Subaward Grant Mechanisms | Requirements |
| Pilot Grants (16) | $30,000; 4 grant/years x 4 years = $ 480,000 |
| Clinician Scientist Development Grants (2) | $600,000 x 2 clinicians over 4 years = $1,200,000 |
| Post-Doctoral Fellowships (2) | $175,500 x 2 post-docs over 3 years = $351,000 |
| Masters Scholars (6) | $25,000/year x 2 MS x 2 years; 3 MS cohorts: $300,000 |
Summary of Research Subawards
Pilot Grants
Shaneeta M. Johnson, MD, MBA, FACS
Sasha Corbin, MD
Department of Surgery/Morehouse School of Medicine
Pilot Grant: Disparities In Colon Cancer Amongst African Descendants: A Retrospective Observational Pilot Study comparing African Americans and Afro-Caribbean Persons
Desiree A. Rivers, PhD, MSPH
Robina Josiah Willock, PhD, MPH
Department of Community Health and Preventive Medicine/Morehouse School of Medicine
Pilot Grant: Bridges to Cancer Health Equity Navigator Training
Benjamin D. Renelus M.D.
Assistant Professor of Medicine, Department of Medicine/Morehouse School of Medicine
Pilot Grant: Closing the Gap in Minority Participation in Clinical Trials (In Progress)
Clinician Scientist Development Grants
Regina Lee, MD
Assistant Professor of Obstetrics and Gynecology
Department of Obstetrics and Gynecology/Morehouse School of Medicine
Clinician Scientist Development Grant: Molecular Classification of Endometrial Cancer and Clinical Outcomes in African American women (under review)
Post-Doctoral Fellows
Victoria Churchill, PhD
Georgia State University
Post-Doctoral Candidate: Tobacco Research/Health Communication (In progress)