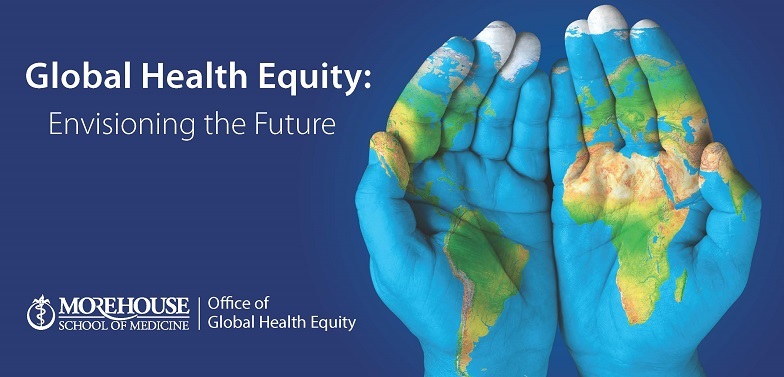 Morehouse School of Medicine Teams Up with Meharry Medical College and University of Zambia to Take Steps Towards Global Health Equity
Morehouse School of Medicine (MSM) recently announced its partnership with fellow HBCU medical school Meharry Medical College and the University of Zambia. The partnership between the three institutions will work to develop an international exchange program focusing on disease research and prevention.
Students and faculty at the three schools will take part in an exchange program examining the seven core areas of health science. These include HIV/AIDS, cancer, HPV, late-onset diabetes, hypertension, infectious disease, and malnutrition. The program is scheduled to begin in fall 2018.
"We are thrilled to have formed this partnership with the University of Zambia alongside Meharry Medical College," said Valerie Montgomery Rice, M.D., president and dean of MSM in an earlier release. "This agreement between three like-minded organizations promises to accelerate treatment and care options for AIDS, diabetes, cancer and other disease states that plague the people of America and Africa. By collaborating more closely we can impact more fully the lives of the people we serve."
MSM welcomed delegates from the University of Zambia on Monday, April 16. Dr. Luke Mumba, vice chancellor, and Dr. Esther Munalula Nkandu, dean, School of Health Sciences, will visit MSM along with Mr. Kennedy Msusa, executive assistant to the vice chancellor. The group will meet with Dr. Montgomery Rice, David Satcher, M.D., Ph.D., founding director and senior advisor of the Satcher Health Leadership Institute, and global health leaders from various departments across campus.
Learn more about MSM's Global Health Initiative.
About Morehouse School of Medicine
Founded in 1975, Morehouse School of Medicine (MSM) is among the nation's leading educators of primary care physicians, biomedical scientists, and public health professionals. In 2011, MSM was recognized by Annals of Internal Medicine as the nation's No. 1 medical school in fulfilling a social mission. MSM faculty and alumni are noted for excellence in teaching, research and public policy, as well as exceptional patient care.
Morehouse School of Medicine is accredited by the Commission on Colleges of the Southern Association of Colleges and Schools to award doctoral and master's degrees. To learn more about programs and donate today, please visit www.msm.edu or call 404-752-1500.