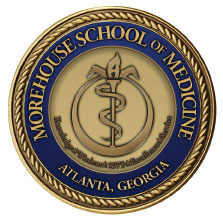 Update:
Coronavirus Disease 2019 (COVID-19) Advisory Notice
February 27, 2020
Dear MSM Community:
While there have been no cases of Coronavirus reported in Georgia, it is important to exercise prevention while at the same time assuring preparedness. The virus is contracted through person-to-person spread mainly via respiratory droplets produced when an infected person coughs or sneezes. As such, the same precautionary measures to prevent the spread of influenza should be observed. The recommendations below are provided from the Georgia Department of Public Health to help prevent the spread of the virus.
If you are ill, stay home or separate yourself from others in the campus environment.

If you supervise employees or teach students, understand they may have to work from home.

If you are ill, practice respiratory etiquette and hand hygiene (e.g. sneeze into your elbow).

Perform routine environmental cleaning at home and on campus (e.g. disinfect doorknobs, handrails, telephones, and shared use lab or office equipment).

Avoid routine hand shaking
We encourage you to read the latest recommendations from the Georgia Department of Public Health (GDPH).
Morehouse School of Medicine will continue to monitor all updates from both the Centers for Disease Control and Prevention (CDC) and the Georgia Department of Public Health (GDPH).
It is suggested that employees and students do likewise. Being vigilant about prevention and acting quickly if ill can help prevent the spread of this virus.
View previous institutional notice.