Resident Association
The MSM Resident Association (RA) is the representative body and voice for MSM residents. The RA works in collaboration with the leadership and administration of MSM Graduate Medical Education (GME) and its educational affiliates to ensure that residents are involved in providing input and feedback regarding decisions pertaining to residency education. The Officers of the RA are available to residents as a resource in the informal Graduate Medical Education concern and complaint process.
Membership in the RA is extended to all residents. The structure and purpose of the association are contained in these bylaws. Residents are encouraged to become involved in the MSM Resident Association and use it as a vehicle of communication for direct involvement in policy-making, institutional administration and interdepartmental coordination.
Resident Association Mission
The MSM Resident Association's mission is to be the voice of all residents. It advocates for MSM residents and strives to contribute to their well being, the improvement of their learning environment, and to foster a well-balanced residency experience through communal activities. View the Bylaws of the Resident Association.
2019-20 Resident Association Goals
The RA is busy working to appoint 2019-20 Members at Large representing each of the seven residency programs. Quarterly meetings will occur to finalize RA goals.
GME Feedback Form
If you are a resident and would like to share your concerns, we encourage you to give us GME Feedback. Your input/feedback will be reviewed by GME staff.
2019-20 Resident Association Officers
President
Dr. Rodrick Stewart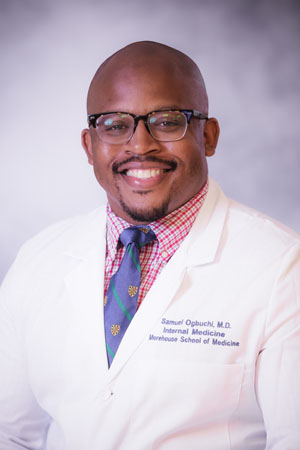 President-Elect
Dr. Samuel Ogbuchi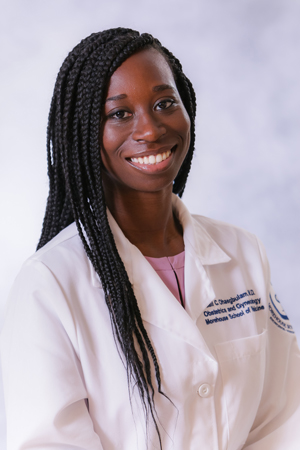 Secretary/Treasurer
Dr. Gail Ohaegbulam